Workforce expansion for Veeam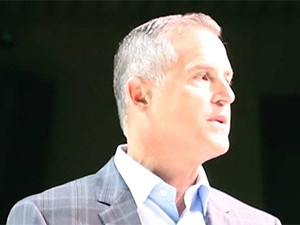 Veeam Software will add 800 more employees to its workforce as part of the company's growth strategy.
This is the word from co-CEO and president Peter McKay, speaking at the VeeamON conference.
More than 3 000 delegates have gathered in New Orleans for Veeam's annual customer and partner conference.
Veeam added over 1 000 employees over the past 12 months, with plans to hire 800 more in the next year, said McKay.
"Our vision of seamless, digital, always-on availability resonates in the market. We have now achieved over 245 000 customers in 142 countries around the globe.
The co-CEO and president reiterated his company's commitment to ensure enterprises are always running and to build users' confidence as part of the digital life experience.
"We need to have non-stop business continuity and deliver seamless digital experiences that our users, customers, employees and partners all want and this is not always easy to accomplish.
"Users' confidence only comes through business continuity and availability," McKay concluded.