Music sales finally growing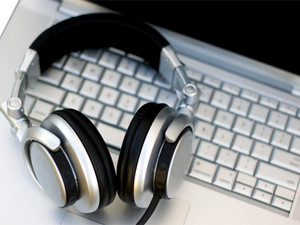 The recorded music industry appears to finally be finding its footing in the digital era, as new reports say global music sales in 2012 increased worldwide for the first time since 1999.
The Digital Music Report 2013, by the International Federation of the Phonographic Industry (IFPI), says global recorded music revenues are up 0.3%, boosted by downloads, subscription and other channels (such as free streaming services like Spotify and Myspace Player). According to the IFPI, digital revenues are also up 9%.
The report says download sales increased in volume by 12% globally in 2012 and represent around 70% of overall digital music revenues.
"The global recorded music industry is on a path to recovery, fuelled by licensed digital music services and rapid expansion into new markets internationally," says the IFPI.
"The digital music business is globalising fast, as smartphones and new licensed services span new and emerging markets. In January 2011, the major international download and subscription services were present in 23 markets. Today, they are in more than 100."
Notably, the number of people using subscription services jumped 44% in 2012, to 20 million, and revenue from subscription services is expected to account for over 10% of digital revenue for the first time. It is also said that two-thirds of Internet users (62%) have used a licensed digital music service in the past six months, while among the 16-24 age group, the figure jumps to 81%.
The IFPI says, despite the improvements, there are still key barriers that remain for future growth: "The biggest being unfair competition from unlicensed music services. Governments have a key role to play in addressing this problem. The key priority remains to secure effective cooperation from intermediaries including advertisers, ISPs and search engines, who have a major influence on levels of copyright infringement."
Adapting to digital
Chief executive of the IFPI, Frances Moore, says: "It is hard to remember a year for the recording industry that has begun with such a palpable buzz in the air. These are hard-won successes for an industry that has innovated, battled and transformed itself over a decade. They show how the music industry has adapted to the Internet world, learned how to meet the needs of consumers and monetised the digital marketplace."
In line with the increase in digital music sales and revenue, the NPD Group's Annual Music Study 2012 shows that illegal file-sharing declined significantly in 2012.
"Last year, the number of consumers using peer-to-peer (P2P) services to download music declined 17% in 2012, compared to the previous year. When P2P file-sharing peaked in 2005, one in five Internet users aged 13 and older (33 million people) used P2P services to download music; however, last year that number fell to 11% (21 million people).
Senior VP of industry analysis at NDP, Russ Crupnick, says: "For the music industry, which has been battling digital piracy for over a decade, last year was a year of progress. Among other factors, the increased use of legal and licensed streaming services has proven to be an alternative for music fans who formerly used P2P networks to obtain music."
According to the NDP's research, 40% of consumers who had illegally downloaded music via P2P services in 2011 said they had stopped or started downloading less. "The primary reason for this reduced sharing activity was an increased use of free, legal music streaming services. In fact, nearly half of those who stopped or curtailed file-sharing cited the use of streaming services as their primary reason for stopping or reducing their file-sharing activity."