Cloud adoption evolves beyond security fears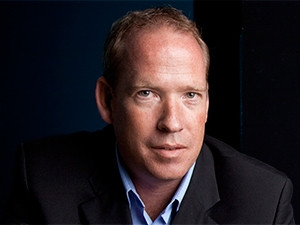 There has been an uptake of cloud adoption as considerations evolve beyond security.
This is according to a new research conducted by IDG Connect on behalf of Oracle, which polled 448 C-Level and IT decision-makers across Europe, the Middle East and Africa.
More than 92% of organisations say the cloud enables them to innovate faster; 73% say it helps to retain existing customers; and 76% say it helps them to win new customers, says the report.
Half (51%) of businesses will have reached cloud maturity within two years, while the concerns and considerations around moving to the cloud have evolved, it adds.
For hybrid cloud adoptions, traditional barriers, such as concerns over security, are being displaced by operational concerns such as managing multiple IT architectures and network bandwidth, says Oracle.
However, those building private cloud infrastructures continue to see security as the prime concern, it adds.
Respondents see winning the support of key business decision-makers (29%), cost efficiency (25%) and building a strong relationship with a supplier (22%) as the most important building blocks for successful hybrid cloud deployments.
Johan Doruiter, senior VP of systems in EMEA at Oracle, says as cloud rapidly reaches maturity, there is a shift in how enterprises perceive the chief benefits and barriers to adoption.
Traditional areas of high concern such as data security and reliability are moving down the list and these are actually cited as key benefits of cloud adoption by most enterprises, he adds.
"These traditional concerns have been replaced by the operational worries, including how to manage multiple IT architectures and ensuring networks have sufficient bandwidth.
"For enterprises that are reaching maturity with their cloud deployments, it's increasingly important to be able to manage public, private and hybrid deployments through a single, consolidated view."
"We see an understandable difference in security focus between private and hybrid cloud deployments", said Bob Johnson, VP and principal analyst at IDG Connect.
For companies focusing on private cloud deployments, security is a prime concern, indicating that enterprise workloads are moving into the cloud, says Johnson.
Richard Vester, director at EOH cloud services, says cloud adoption is on the rise, mainly as it is becoming more accepted within organisations.
According to Vester, the security question has been cleared up for most of the larger organisations in South Africa.
"I think the misunderstanding may be the difference between a generalist public cloud provider and the managed cloud provider.
"Downstream cloud providers tend to restrict and limit organisations in the security space by not allowing them to get the visibility and flexibility they need."
Vester notes the biggest adoption of cloud is within the SME, consumer market and mainly within the collaboration space.
The concern for SA companies adopting cloud is really about choosing between public and private, he adds.
"The misconception is that organisations would have to take either one of the two options. This is not true if your cloud provider can implement a capability for you to provision across multiple landscapes, therefore giving you the visibility, and capability to adopt true cloud solutions."
Richard Broeke, IT security specialist at Securicom, says bandwidth costs remain a key challenge to true cloud adoption in SA.
Although this is getting more affordable, it still is an inhibiting factor for a lot of organisations, he adds.
Also, another key challenge is culture - South Africans are not the most trusting nation and they require a large number of guarantees before they are comfortable giving over their data to a third party, says Broeke.
He says companies are focused on long-term innovation to drive and enable the mobile workforce - and cloud adoption is a key component for this strategy.