Viber brings Public Chats to SA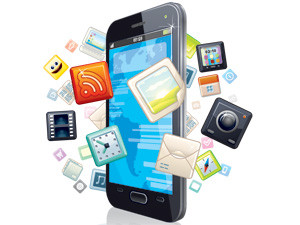 Messaging and calling app Viber has announced its social feature Public Chats is now available in South Africa.
A statement notes the Public Chats feature will be launched in key African markets, as well as the Middle East. In Africa, Viber has selected partners in South Africa, Kenya, Nigeria, Ghana, Senegal, Ivory Coast and Egypt to join Public Chats.
"The Middle East and Africa are important markets for Viber, and we are pleased to welcome local influencers and brands to our Public Chats platform," said Mark Hardy, CMO of Viber.
Hardy added: "We are sure they will enjoy chatting, commenting and debating live on this active social channel while sharing tips, news, and local content to our constantly connected mobile audience across the region."
Viber's Public Chats are live discussions that mobile users can follow, like and share with their community. The feature also allows users to have live conversations with celebrities, personalities, brands and organisations.
Anyone on Viber can follow as many Public Chats as they like. The conversations are multimedia and include text, photos, audio, video, stickers, Web links and geo-localisation. Users can invite friends to follow their favourite Public Chats and share parts of these conversations.
Africa's top Instagrammer, Gareth Pon, is one of the influencers who has joined Viber Public Chats and provides live conversations on the popular feature.
"One of my many passions is to connect and grow the mobile photography community," says Pon.
"I see Viber Public Chats as a great way to share, learn, explore and spread creativity of photography through mobile. I look forward to growing my Viber community."