Tech innovation gets EUR30m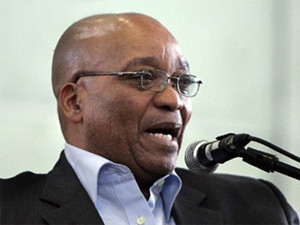 The European Union (EU) has provided EUR30 million to SA's Department of Science and Technology (DST) for the use of technology in poverty alleviation.
The funds will be provided over a six-year period to supplement the department's own budget aimed at the same purpose.
Speaking at the SA-EU summit in Belgium this week, president Jacob Zuma said the South African science system makes an important contribution to global science and technology initiatives from particle physics to exploring Mars.
He added that SA is globally recognised for its ground-breaking efforts in using science and technology for the key challenges of food security, climate change, health, and poverty alleviation.
Nimble institutions
The funding support by the EU for Innovation for Poverty Alleviation is highly commendable, said the president.
"In this regard, the EU continues to be SA's main development partner and we look forward to this continued partnership. The ongoing challenges of poverty, unemployment and inequality that South Africa is dealing with, require such continued support from the EU.
"To further strengthen the bilateral partnership, we believe that we have to enhance trade relations, and tap further the potential that still exists to cooperate in infrastructure development, especially energy and transport."
Zuma said other projects should focus on health and basic education infrastructure, ICTs and regional integration.
"Sharpening SA's innovative edge will be achieved through continued involvement in global scientific and technological advancement. This implies greater investment in research and development, better use of existing resources, and more nimble institutions to enhance the cooperation between public science and technology institutions and the private sector."
Common commitment
The provision of supplementary funding by the EU to support the existing programmes of the DST is the first and only example of development funding that is used to support the science sector to address poverty alleviation, according to the department.
European Union commissioner for development, Andris Piebalgs, said the EU and SA share a common commitment to use innovation to address the key challenges of the day.
He also said that as a result of the success of the programme in SA, similar projects are being considered in other countries. He also highlighted further opportunities for trilateral cooperation between SA, EU, and other countries.
Both Piebalgs and science and technology minister Naledi Pandor noted that the initiative has provided job opportunities for 759 people in rural communities, and led to the establishment of 48 sustainable small businesses, of which 40 are owned by rural women.
About 200 rural facilities including schools and clinics have been connected to the Internet through the Wireless Mesh network project.
Also, 218 digital doorways were deployed throughout SA, providing basic computer skills to rural communities.
Future partnership opportunities between SA and the EU on science, technology and innovation will be further explored when the EU commissioner for research, innovation and science, Maire Geoghegan-Quinn, visits SA in November, says the DST.