MapIT initiates geospatial postal system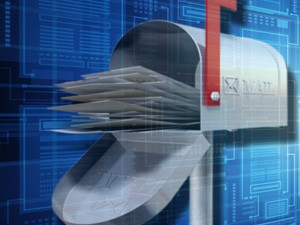 International digital mapping company mapIT has built a geospatial layer that is South African Post Office (SAPO) compliant, in a bid to help businesses capture accurate customer address data.
The company - a division of TomTom Africa - says the data layer includes over 900 postal code areas and incorporates over 2 400 post office sites with post boxes for SA. Geospatial data is information that is directly associated with a particular location.
SAPO uses this information to help more than 17 000 employees in the collection, sorting and delivery of letters and parcels for more than 1.5 billion mail pieces processed every year. The data also assists with the management of over 2 400 postal outlets throughout the country.
Business benefit
MapIT says local businesses can benefit from the SAPO-compliant geospatial layer in that it will ensure they capture accurate customer address data and engage with existing clients to update their records.
"MapIT can provide this data as an overlay onto the enriched, quality TomTom Map Data, which is then available as an import into existing systems or offered as a Web-based address validation tool that can be embedded into any Web site or behind a firewall for call centre purposes."
For businesses that are required by the Credit Act to communicate to policy-holders - many of whom are based in rural areas and where the only way of communication is via post - it is critical to have the correct post code information in their databases.
MapIT says the SAPO-compliant geospatial layer will ultimately manage businesses' delivery return rate percentage through accurate address information.
Consumer side
Consumers may also benefit from the spatial layer, says mapIT. Because the insurance industry groups policy-holders by postal codes, it is important the correct code is assigned per customer in order for them to determine the correct premium payable.
The information/location identification system - now with geospatial layers - was first introduced in 1973 to facilitate automated mail sorting and standardised letters.
Pierre Rossouw, national automation engineer for SAPO, says the new mapIT location functionality can provide users of addresses and postcode data with more accurate capability - bringing higher quality location intelligence for a range of research and analysis requirements.
"These range from lifestyle typing of areas for marketing research to specific location identification, and can be used to assist emergency services to locate a fixed place such as a house or for mobile location requirements for satellite navigation."
The simpler and more compliant the design, he says, the better. "Being compliant with the postcode system is, of course, hugely beneficial to data providers and data users, as well as service providers such as the postal service."