Building the case for BC investment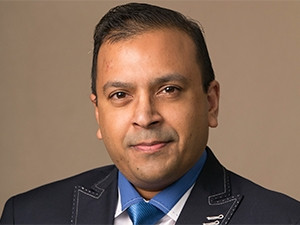 The level of business continuity maturity varies significantly across organisations and industries in SA.
Moreover, assessing maturity levels is difficult, because IT-driven disaster recovery plans, which address technical continuity, are being seen as the driver, and key focus of business continuity.
This is the view of Maiendra Moodley, divisional head (GM): financial systems and processes at the State Information Technology Agency.
He is scheduled to speak at the ITWeb Business Continuity 2015 conference and awards banquet, in association with BCI SADC. The event will take place at the Maslow, Sandton, on 18 and 19 August.
Moodley says business continuity needs to be embedded into the organisational fabric to ensure resilience at all levels ? from business operations, to customer service.
Speaking about whether business leaders are delivering enough support to the business continuity function in their organisations, Moodley says although business sponsorship at executive levels is crucial to business continuity, the real challenge lies in defining accountability versus responsibility.
"While accountability relates to who has to be singularly answerable for the business continuity function, the responsibility has to be shared and institutionalised at all levels of the organisation."
According to Moodley, making a decision on how much to invest in business continuity, from infrastructure and systems, to resources and processes, requires a sound business case.
While it is necessary to invest in business continuity management, it has to be contextualised financially so the organisation and its leadership understand what it is they are being asked to invest in. If it isn't, business continuity will be seen as an added expense, whose value isn't understood until it is needed, he explains.
Moodley will advise delegates on how to build the business case, and how the available options, such as cloud computing, affect this.
Click here to find out more and to indicate your interest in registering to attend.