Absa to trial Visa's biometrics system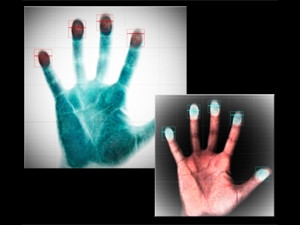 South African bank Absa will be the first locally to trial Visa's new biometrics specification with chip card transactions.
Visa says the new specification will enable palm, voice, iris, or facial biometrics, and is designed to work with the Europay, MasterCard and Visa (EMV) chip industry standard.
According to Visa, cardholders will use fingerprint readers at select Absa-owned ATMs instead of a PIN to complete transactions.
In order to prevent potential fraud, as well as encourage easier access to banking, there is strong interest in biometric solutions in SA, says Visa.
"Biometrics is becoming increasingly important as a candidate technology that will have an impact on our relationship with customers," says Cowyk Fox, head of Absa Card.
"Our pursuit of these trials with Visa is required to ensure our ability to inform uniform standards across the payments ecosystem, locally and globally. Through inclusive and wide consultations with customers, suppliers and the industry at large, we are embarking on this exciting process with Visa to build on our existing innovations in the payments space," Fox adds.
Mark Nelsen, senior VP of risk products and business intelligence at Visa, notes there is increasing demand for biometrics as a more convenient and secure alternative to signatures or PINs.
He says, however, to support wide adoption, it is equally important that solutions are scalable and based on open standards.
"Building on the EMV chip standard provides a common, interoperable foundation, as well as encourages innovation in cutting-edge biometric solutions."