Business needs to unify customer experiences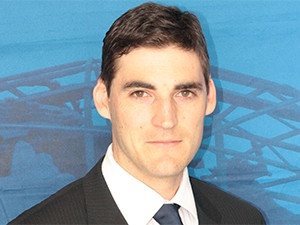 The proliferation of devices, Web applications, and services that cater for consumers' needs, enabling them to research, purchase and interact with companies through numerous channels, have changed customer experience management.
So said Gareth Mellon, programme manager, ICT team at Frost & Sullivan Africa, yesterday speaking during the Interactive Intelligence Customer Experience Executive Forum in Johannesburg.
According to Mellon, customers are navigating multiple channels and expecting consistent buying experiences. They expect to be able to move across multiple channels seamlessly - to start an interaction on the Web and continue it in the call centre, social networking site and online store.
With so many touchpoints to manage, unifying the customer experience in a multichannel world has become essential to engaging, acquiring, and retaining customers, he said.
Without unification and a single view, each customer contact tends to be handled as an isolated interaction - and this is fundamentally wrong - customer journeys are never isolated interactions, noted Mellon.
Today, organisations must be able to manage cross-channel customer journeys across numerous devices, he explained.
"Organisations need to unify all their sources of customer intelligence - they need to unify their channels; and they need a single 360-degree view of their customers. Only then can they implement the proper omni-channel strategy without which they will not be able to manage the customer experience."
Because most new channels can be implemented easily in the cloud, companies have rushed to get the new channels online before their back offices were ready and without ensuring proper integration with existing channels, said Mellon.
"Many companies have reacted with panic to the proliferation of channels offered by their competitors and to the seemingly insatiable customer appetite for alternative means of interacting with suppliers."
He pointed out a solid single-channel strategy is better than a badly executed multi-channel strategy, because customers simply do not conceive of individual channels as information silos.
Customer interaction can commence in one channel using one device and switch channels and devices dynamically with no loss of context, said Mellon.