Vodacom Tanzania IPO opened up to foreigners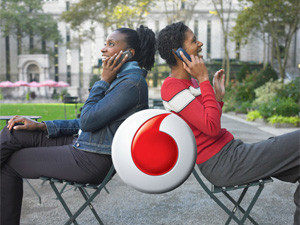 Vodacom's planned listing in Tanzania has now been opened up to foreign investors.
"Following recent changes to the Electronic and Postal Communications Act 2010 through the Finance Act 2017, Tanzania's Capital Markets and Securities Authority (CMSA) has issued a directive to extend the initial public offering (IPO) deadline by 10 working days to open the process to international investors," said Vodacom spokesperson Byron Kennedy, replying to questions from ITWeb.
Up until now, foreigners were unable to take part in the share sale because of Tanzanian domestic ownership rules.
"We believe this is a positive move for the more than 40 000 Tanzanians that have invested in the IPO, as it is expected to improve liquidity of the Vodacom Tanzania shares once they are listed," Kennedy added.
Last month, Vodacom said in a statement that more than 40 000 Tanzanians, many of them first time participants in the capital market, had subscribed for shares in the IPO.
Plans for a listing on the Dar es Salaam Stock Exchange (DSE) began after the Parliament of Tanzania in June 2016 amended regulation to make it mandatory for licensed telecommunications operators to list at least 25% of their authorised share capital on the DSE, to boost domestic ownership.
After a number of delays, Vodacom Tanzania was due to list on the DSE during June 2017, but with the new extension the IPO will only close towards the end of this month.
Vodacom plans to raise R2.8 billion through the listing, which would be Tanzania's biggest IPO to date. In March, the telco confirmed the CMSA had approved the telco offering 560 million shares to the public at 850 Tanzanian shillings (R4.99) per share.
The SA-based company is currently only listed on the Johannesburg Stock Exchange. Vodacom Tanzania was launched in 2000 and is the group's second biggest market, with almost 12.7 million active subscribers as at 31 March 2017.
Tigo Tanzania ? a subsidiary of Swedish telecoms and media group Millicom ? and the local unit of India's Bharti Airtel are also planning listings on the DSE.