Site to boost SA charity work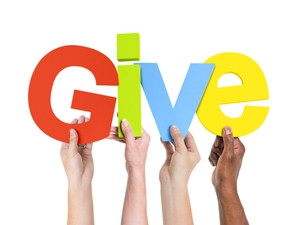 Forgood, an Internet platform that seeks to boost charity work in SA, has gone live.
The platform connects people to approved non-profit organisations (NPOs) and allows them to respond to existing needs and campaigns.
Forgood targets businesses aiming to improve the efficacy of their corporate social investment (CSI) programmes, says Andy Hadfield, CEO of Forgood.
"There are over 85 000 registered NPOs in South Africa, but very few technology platforms that connect people who want to do good to the organisations that need their help. There are even fewer platforms out there which provide this service to business," says Hadfield.
"In the short-term, we are looking to connect 100 000 people to causes and bring on a group of businesses that would use our platform to help with staff volunteering and community engagement projects. Essentially, we want to build the digital 'glue' underneath the NPO industry in Africa - it's a critical industry that is often under-supported and under-appreciated."
Forgood allows users to browse and respond to existing needs and campaigns from an approved database of causes. It encourages people to change the way they think about "giving" by creating personalised offers around any interesting skills and passions they have - and matching these to the right causes.
It also offers business functionality that allows companies to manage internal CSI campaigns and report on the impact their staff are having through these mechanics.
According to Hadfield, many people don't know SA was the second biggest climber in the CAF World Giving Index 2014 - a report by the Charities Aid Foundation which provides insight into the scope and nature of giving around the world.
That's largely because last year, 4.5 million more South Africans gave up their time in some way to help a good cause than in 2013, he explains. "That's a huge number of people and a big trend - something we would want to take advantage of using site."
"Technology has always been at its best when it makes an existing process efficient and sexy. That's exactly what we're aiming for. We're trying to build a platform for the entire NPO industry. We're starting with core functionality - how to get people more involved in causes. How to profile causes. How to make volunteering and donation efforts more relevant to what a cause actually needs," he says.
Hadfield also reveals Forgood is free for both users and the causes. "That's not to say we won't have paid-for features in the future, but these tools and experiences are the core of our platform and will always be free," he adds.
The next version of the site is going to make use of e-mail, says Hadfield. "E-mail remains the most powerful conversion mechanic the Internet has. People get e-mail. We're going to be introducing some really interesting claim, motivate and rate functionality to make the process of matching people to causes even smoother."
Other local platforms which seek to link NPOs with donars include Connect Network, which facilitates the networking of NPOs and individuals, to enhance and maximise the response to women and children at risk. Greater Good SA is another site which also connects givers with good causes. Inyathelo, through its funding finder platform, also allows NPOs to seek donors.