Innovative, world-class HR and payroll developed locally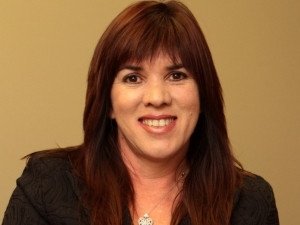 "South African businesses do not have to invest in international products to get to the latest and top quality technology for HR and payroll. The level of technology expertise in South Africa is world-class, especially when it comes to innovation," says Sandra Swanepoel, Sales Director at Sage VIP.
Sage VIP launched the VIP People Payroll and HRIS system in South Africa 24 months ago as a brand new, state-of-the-art HR and payroll application, targeting large to enterprise size businesses in Africa.
Swanepoel says Sage VIP wanted to develop a product that could cater for those companies that required more detailed and complex functionalities than what has been available in the South African HR and payroll market, but without having to pay up to 10 times more for custom-built applications. "We employed the intellectual capital we've gathered over the last 25 years as leaders in the HR and payroll industry to develop a world-class system," says Swanepoel.
Swanepoel continues by highlighting the system's key capabilities, which show how Sage VIP's innovative solutions have produced a system that is globally on par.
Security, stability and improved processes - The VIP People system not only lends security and stability to the modern HR and payroll environment, but also provides improvement of processes through innovation. The design also complements existing enterprise resource planning (ERP) applications and builds on the strength of SQL as a unified platform.
Online real-time design - The online real-time design provides substantial benefits to the end-user, making processing easy to monitor, vastly reducing errors and minimising risk. The combination of an online real-time design with a date-driven system is unheard of in the industry. It's state-of-the-art technology.
Innovative design contributes to efficient implementation - Due to the software's pioneering design, the time required for implementation of the solution is a fraction compared to other systems of this calibre. For example, we recently managed to complete a full implementation at Mr Price for 19 000 employees in three months. Implementations of this size would normally take between six and 24 months.
Universal calculation engine - The system's universal calculation engine can be used in any design area, from calculating medical aid deductions, printing detailed reports or generating complex job costing calculations, and makes the system truly quick and efficient. This functionality highlights Sage VIP's commitment to deliver cohesive, comprehensive and configurable HR and payroll solutions with distinctive capabilities that enable users to break legacy configurations and embrace change.
"Companies are looking to continuously modernise their HR and payroll systems, and the VIP People system provides them with an agile, cost-effective, world-class and innovative solution with tremendous benefits. Since its inception, more than 50 companies, representing 150 000 employees, are paid using the system. These companies include well-known brands such as King Price, McCarthy and Mr Price," concludes Swanepoel.
Mr Price, one of South Africa's largest fashion retailers, also implemented VIP People recently. Jenny van Winkel, Group Payroll Manager, says the implementation has been an amazing experience for the entire HR and Payroll team at Mr Price. The company needs to, for its Africa and South African operations, pay casuals on a weekly basis and permanent salaried staff on a monthly basis. "From week one of paying staff on the new system, everything went smoothly and the successful implementation can be attributed to the excellent support from the VIP project team. They have honestly listened to our needs, were professional and their turnaround time excellent," says Van Winkel.
McCarthy Motor Group, one of South Africa's largest motor retailing groups, is one of the companies which implemented VIP People recently. Shelley Viljoen, Payroll Manager at McCarthy, said since the company has implemented VIP People, its payroll processes are much more streamlined and automated. "We have a big staff turnover and the solution definitely assists in managing all our complex HR and payroll needs. We are also looking forward to the Employee Self Service (ESS) system, which will simplify the process of leave applications and approvals, and it will allow employees to print their own payslips." Viljoen said McCarthy's payroll team wants to implement a paperless office and the new system allows them to capture and edit any data electronically. Viljoen also complimented VIP People on the detailed management reports and business analytics.