Case study: IOT and predictive maintenance keep trains rolling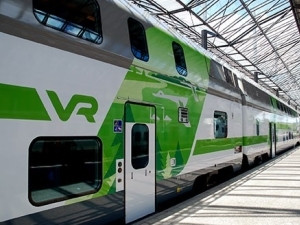 When it comes to transportation, nothing frustrates passengers more than delays - especially unexpected ones. That's why railway companies take every advantage possible to maximize their operations and keep customers happy.
The key is using the data that you have - or the data that you can easily get - to find new ways to deliver better service. VR Group, the state-owned railway in Finland, turned to analytics and the Internet of Things (IoT) to keep its fleet of 1 500 trains on the rails and provide a better, safer experience for its customers.
In constant operation in all kinds of weather, trains endure harsh conditions. So it's no surprise that a large portion of VR Group's operational costs go toward maintenance. To reduce costs and maximize uptime, VR Group wanted to move from a traditional maintenance approach that focused on replacing parts as needed.
"Although we are the only service for passenger railway traffic in Finland, we are certainly competing with other means of transportation," says Kimmo Soini, Senior Vice President for Maintenance at VR Group. "We also want to ensure our competitiveness when it comes to maintenance, because maintenance costs are included in ticket prices."
In recent years, VR Group began fitting sensors on various systems and subsystems to monitor symptoms of wear and other failures. But the sensors themselves only collect the raw data. The real benefit comes in analysing that data, often in real time, to allow engineers to take faster, more appropriate responses. To add this level of intelligence to their operations, VR Group turned to SAS Analytics.
From reactive to predictive maintenance
Traditionally, VR Group approached maintenance in two ways. Major systems, like wheels and bogies, were covered by scheduled maintenance. Often, parts were replaced when they still had a lot of life left. The other method was to fix things, like doors, when they broke down. These were hard to forecast and could lead to missed routes and unhappy customers.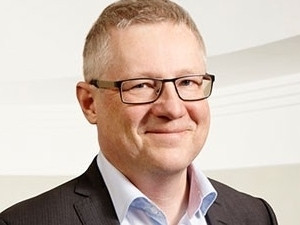 VR Group developed a predictive maintenance program that focuses on monitoring the condition of parts at all times. In this program, mathematical models predict when parts are likely to fail so that they can be replaced before they cause unplanned downtime. By looking at sensor data, SAS Analytics gives VR Group a real-time overview of its fleet. The railway company's goal is to change its maintenance approach, so eventually everything will be based on real-time monitoring.
"If a door on a train starts to open and close slower than usual, it is likely to break down within a certain time frame, and we must do something before that happens," says Soini. "Analytics allows us to develop our repair operations around predictive maintenance."
By looking at new and historical data, SAS Analytics helps VR Group plan the maximum interval between certain maintenance events, like turning wheels (on a lathe) or replacing the wheel-and-axle sets on the trains. Each train has more than 30,000 of these sets. If VR Group can optimise the dates of turning, it can keep trains on the rails longer. "In fact, we might be able to reduce the amount of maintenance work by one third," says Soini.
VR Group's vision is to become the leading travel company in Finland. We could not make this happen without predictive analytics.

Kimmo Soini, Senior Vice President for Maintenance at VR Group
SAS Analytics also helps VR Group identify the root causes of failures, which can increase savings and improve the reliability of the trains. Additionally, effective insight into IoT enables the railway company to minimize stock levels of spare parts and materials, keeping only what it needs on hand.
Turning sensor data into action
"The amount of sensor data has grown extensively, and the controlling of the data has become more targeted. Sensor data, analytics - and the automation of the two - are the technological advances we need in order to take the next step," says Soini. "I believe that all maintenance will sooner or later be transformed by the Internet of Things, in all industries.
"VR Group's vision is to become the leading travel company in Finland. In my opinion, we could not make this happen without predictive analytics."