Mxit gives away IP as user numbers decline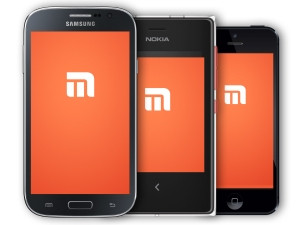 Mobile social network Mxit is donating all of its intellectual property (IP) and technology assets to The Reach Trust. The decision comes on the back of a steady decline in monthly active users.
In a statement, Mxit says its shareholders believe "essential company assets can be used more meaningfully for social good in southern Africa".
"The organisational changes will not affect the mobile social network, and users will still be able to access and use all its services," reads the statement.
The future of Mxit remains unclear but the company has announced CEO Francois Swart is stepping down after three years at the company. All of Mxit's current employees will now be employed by The Reach Trust.
"Whilst Mxit overall has seen a decline in activity and engagement over the past 18 months, the use of services offered by The Reach Trust on Mxit has been stable and in many cases show an upward trend," says Swart.
Mxit's monthly active users in South Africa in July were 1.2 million. According to the 2016 SA Social Media Landscape report from World Wide Worx and monitoring company Fuseware, this number was 4.9 million in 2014.
The Reach Trust is an independent public benefit organisation established to improve lives through the development of innovative and cost-effective mobile solutions.
Over the past six months, Reach has also actively expanded its offering from within Mxit onto other platforms, media and networks. It recently launched five official accounts on WeChat and will partner with others, such as Facebook's Internet.org initiative, in southern Africa in the near future.
"With the power of mobile technology in the hands of almost everyone in the country, we believe it is critical to extend and expand the access to mobile content and services to accelerate social and economic change," says Andrew Rudge, CEO of The Reach Trust.
The trust says its primary focus for the next 12 months will be on education in South Africa. A number of projects are already under way, and a new flagship product aimed at high school learners will be launched in early 2016.
Michael Jordaan, who has been chairman of Mxit for the past two years, will not actively be involved with the operations of The Reach Trust. Jordaan is supportive of the transaction and believes Mxit and the trust have tremendous potential to deliver cost-effective education and social services at scale, reads the statement.