Xpertek launches FundingHub: a credit marketplace for South African SMEs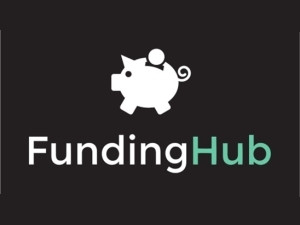 This month sees the launch of Xpertek Group's new fintech initiative - FundingHub. www.fundinghub.co.za
FundingHub (#FundingHubSA) is a South African online credit marketplace aimed at SMEs that require funding to grow and expand their businesses.
When a bank declines a business owner's request for funding, where else does a business owner go to get the financial assistance needed? The answer is FundingHub. Although there are many alternative lenders in the South African market, they are not necessarily well known to business owners and the FundingHub portal aims to bridge this gap between the borrower and the lender by bringing a selection of lenders to the borrower.
The free, simple-to-use Web site guides the business owner through a questionnaire about the relevant financial details of his or her business and the prospective lenders reply to the application with a conditional promise of funding. The online application takes a few minutes to complete and once completed, business owners are presented with a selection of funding options that meet their criteria from which they can select their preferred quotes.
The minimum qualifying criteria are 6 - 12 months trading history and approximately R1 million annual turnover.
FundingHub offers the following products:
* equipment finance;
* debtor finance;
* secured and unsecured loans;
* merchant cash advance;
* line of credit;
* overdrafts and credit cards.
For the business borrower, the portal is free to use and FundingHub earns a success-based fee on payout from its lenders. For the lenders there is no cost to sign-up to the portal and they have the added advantage of FundingHub being another origination channel for their business. It's a win-win situation for all parties.
Co- Founder of FundingHub, Marilynn Leonard, commented: "The National Development Plan forecasts that by 2030 no less than 90% of new jobs will be created in small and expanding businesses. FundingHub offers SMEs a new gateway for securing funding to kick start their business and realise their potential. "
Follow us on LinkedIn, Facebook, Twitter and Instagram at #FundingHubSA
https://www.linkedin.com/company-beta/17988972/
https://www.facebook.com/FundingHubSA/
https://twitter.com/FundingHubSA
https://www.instagram.com/fundinghub/
Websites:
www.fundinghub.co.za
www.xpertek.co.za
Contact:
Email: Marilynn@fundinghub.co.za
Tel: +27(011) 519 3090