RiskIQ, Flashpoint debut dark Web monitoring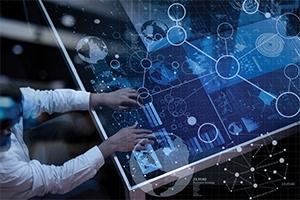 RiskIQ, a digital threat management company, has partnered with business risk intelligence organisation Flashpoint, to debut a Deep and Dark module within its External Threats solution.
Through the partnership, data sourced from Flashpoint's monitoring of deep and dark Web forums creates events in the RiskIQ platform, alongside other types of alerts.
The module enables users to set keywords of interest to provide visibility into potential attacks during the planning stages, or attacks that may target the business or employees directly, the company explains.
"This capability adds to RiskIQ's existing detection of active threats against an organisation across the Internet."
When used together, these intelligence sources create a solution that protects a company's digital presence. "Visibility into the dark Web helps organisations understand the full complexity of their security posture, and the additional context provided by both data sources turns previously non-actionable information into something actionable," says RiskIQ.
According to the company, security-savvy businesses need to have visibility of their entire digital presence to effectively protect their business, brand, and customers.
"As the Internet becomes increasingly integral to the success of businesses, their digital presence expands. Companies must not only manage the Web sites, mobile apps, and social media accounts representing their organisation in an official capacity, but also establish means to identify third-party impersonation and fraud across Web, mobile, and social attack vectors."
Although the infrastructure needed to execute attacks against an organisation or its customers must be detected and mitigated on the open Web, dark Web monitoring can be a highly effective tool for uncovering cyber-criminal methods and tactics.
Data found on the deep and dark Web will usually relate to the early reconnaissance phases of a threat. RiskIQ's open Web intelligence identifies the next stages, where threat actors prepare and deploy their attack, the organisation explains.