Verscend buys Cotiviti
The portfolio company of private equity firm Veritas Capital bought Cotiviti Holdings for $4.9 billion.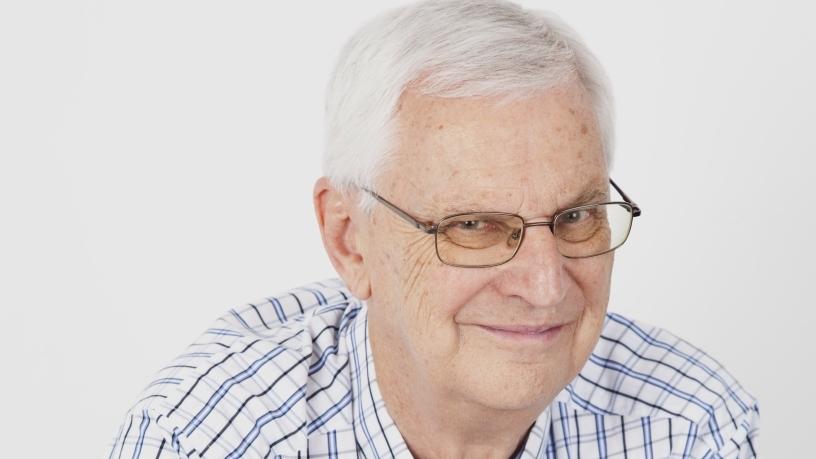 The privatisation of Cotiviti made headlines in the international ICT market last week.
At home, it was very quiet.
Key local news of the past week
* Good year-end figures from Naspers, with revenue up 9.2% and profit up 521.1%.
* A negative trading update from Ansys.
* Epsidon Technology acquired Even Flow Distribution, a leading value-added distributor of next-generation IP convergence solutions.
* Media24 and Takealot, both owned by Naspers, will merge their online fashion stores Spree and Superbalist to create a new platform for the sale of fashion goods on the Internet. The new venture will be held 51% by Media24, Spree's current shareholder, while Takealot will own 49% of the venture. Takealot will be responsible for the day-to-day operations and management of the business.
* African telecoms company Eaton Towers, partly owned by Ethos Private Equity, has decided to postpone its IPOs planned for Johannesburg and London.
* A new JSE cautionary by Stella Capital Partners.
Key African news
* Ethiopia's government is planning to break state-run monopoly provider Ethio Telecom in two, and then sell a 30%-40% stake in both companies created by this move, with a view to spurring competition in the local telecoms sector.
* The appointment of Amr Talaat, IBM's Egypt country manager, as Egypt's new minister of communications and IT.
* The departure of Yasser ElKady, Egypt's minister of communications and IT.
Key international news
* Cisco acquired privately held July Systems, which makes location-based software.
* F-Secure bought UK-based MWR InfoSecurity for £80 million, in a move designed to widen its range of cyber security services.
* Private equity firm KKR purchased (49.9%) Altice's French towers operated by its subsidiary SFR. They will form a new French joint venture company called SFR TowerCo.
* Microsoft acquired Bonsai, an AI start-up.
* Microsoft also bought Flipgrid, an education start-up with an app that lets students record and share videos on specific topics with their classmates.
* Morgan Stanley Infrastructure Partners and Horizon Equity Partner purchased Altice's Portuguese newly formed towers business, which will be named Towers of Portugal.
* One97 Communications, which owns payments app Paytm, acquired New Delhi-based technology start-up Cube26, which is backed by Flipkart.
* PayPal Holdings bought Hyperwallet, a company that enables pay-out capabilities, for $400 million. It also bought fraud prevention technology company Simility for $120 million.
* An affiliate of private equity firm Siris Capital purchased Web.com Group, a provider of Internet domain name registration services, for $2 billion.
* Truecaller acquired Chillr, India's first multi-bank payments app.
* Twitter bought Smyte, a company that deals with safety, spam and security.
* Verscend Technologies, a portfolio company of private equity firm Veritas Capital, purchased Cotiviti Holdings, a provider of payment services to the healthcare industry, for $4.9 billion.
* Warburg Pincus acquired Capita's supplier assessment services business, including Constructionline, for £160 million. The latter provides IT-led services for the public and private sectors.
* Foxconn Group made an additional investment in Vizio, thus bringing its stake up to 13.84%.
* Google made a $550 million investment in Chinese e-commerce powerhouse JD.com, part of the former's efforts to expand its presence in fast-growing Asian markets and battle rivals, including Amazon.com.
* Tencent Holdings led a $500 million investment in Bluehole, one of the world's top PC games makers.
* The following patent and lawsuit activity:
* An Australian court has fined Apple A$9 million after a regulator accused it of using a software update to disable iPhones that had cracked screens fixed by third parties.
* Fujifilm Holdings is suing Xerox for breach of contract and estimated damages of more than $1 billion, after the printer and copier company walked away from a planned merger earlier this year.
* SAP has been sued by Teradata, which has accused it of stealing trade secrets, copyright infringement and anti-trust violations.
* Former France Telecom CEO Didier Lombard is to stand trial over accusations of workplace bullying, which unions say resulted in 35 employee suicides between 2008 and 2009.
* Excellent quarterly results from Smart Global Holdings.
* Very good quarterly figures from Micron Technology.
* Good quarterly numbers from Methode Electronics and Red Hat.
* Good year-end numbers from Castleton Technology (back in the black).
* Satisfactory quarterly results from Oracle.
* Satisfactory year-end figures from Telecom Plus (UK).
* Mixed quarterly figures from American Software, with revenue up but net income down.
* Mixed year-end figures from Dixons Carphone, with revenue up but net income down.
* Quarterly losses from BlackBerry.
Former France Telecom CEO Didier Lombard is to stand trial over accusations of workplace bullying.
* The appointments of Steve Bandrowczak as president and COO of Xerox; Jim Hung as chairman of Innolux; Robert Swan as interim CEO of Intel; and Mark Templeton as CEO of DigitalOcean.
* The resignation of Brian Krzanich, CEO of Intel.
* The departure of Jyh-chau Wang, chairman of Innolux (stays on as a consultant).
* The death of Patrick Winter, CEO and co-founder of SoftwareONE, a software management company that helps clients create software portfolios tailored to their business needs, and assists them with licensing, procurement, utilisation, deployment, as well as compliance with contracts.
* An IPO filing from US online software survey company SurveyMonkey.
* A very good IPO on Nasdaq by i3 Verticals, a deliverer of seamless integrated payment and software solutions to small- and medium-sized businesses and organisations in strategic vertical markets.
Research results and predictions
* Africa:
* EMEA purpose-built backup appliance vendor revenue increased 24.8% year over year to reach $243.2 million in Q118, according to IDC.
* Worldwide:
* According to IDC:
* IOT spending will experience a CAGR of 13.6% over the 2017-2022 forecast period and reach $1.2 trillion in 2022.
* The worldwide wearables market is forecast to ship 124.9 million units by the end of 2018, up 8.2% from the prior year. Although this growth is slightly lower than the 10.3% growth experienced in 2017, the market is expected to return to double-digit growth from 2019 until 2022, as smartwatches and other form factors grow in popularity.
* Worldwide shipments of augmented reality and virtual reality headsets were down 30.5% year over year, totalling 1.2 million units in 1Q18.
* The worldwide public cloud services market grew 29% in 2017, reaching a total of $117 billion.
* Worldwide spending on traditional hardware, software, services and telecoms is on course for growth of 3.7% this year, slightly down from last year's 4.2% growth, and will reach $4 trillion in 2018.
* Vendor revenue from sales of infrastructure products (server, storage and Ethernet switch) for cloud IT, including public and private cloud, grew 45.5% year over year in 1Q18, reaching $12.9 billion. IDC also raised its forecast for total spending on cloud IT infrastructure in 2018 to $57.2 billion, with year-over-year growth of 21.3%.
* The blockchain technology market is expected to reach $9.6 billion by 2024, according to McAfee.
Stock market changes
* JSE All share index: Down 1.4%
* FTSE100: Up 0.6%
* DAX: Down 3.3%
* NYSE (Dow): Down 2%
* S&P 500: Down 0.9%
* Nasdaq: Down 0.7% (all-time high reached during the week)
* Nikkei225: Down 1.5%
* Hang Seng: Down 3.2%
* Shanghai: Down 4.4%
Look out for
* International:
* The outcome of the talks between video game and electronics retailer GameStop and private equity firms about a potential transaction after receiving buyout interest.
* AT&T acquiring advertising technology company AppNexus for $1.6 billion.
* Dialog Semiconductor buying touchpad technology company Synaptics, as it seeks to wean itself off Apple amid concerns the iPhone maker will ditch the company to produce its own power management chips in-house.
* South Africa:
* A buyer for Vox Telecom.
Final word
The 16th annual Forbes Global 2000 list, which has just been released, includes publicly traded companies from 60 countries. Collectively, the companies on this list account for $39.1 trillion in sales, $3.2 trillion in profit, $189 trillion in assets and $56.8 trillion in market value. All metrics are up double-digits year over year, with profit up an impressive 28%.
Forbes compiles its Global 2000 list using data from FactSet Research Systems to screen for the biggest public companies in four metrics: sales, profit, assets and market value
Included in the top 100, from a technology perspective, are:
* 8: Apple (was number nine)
* 14: Samsung Electronics (was 15)
* 15: AT&T (was 11)
* 18: Verizon Communications (no change)
* 20: Microsoft (was 19)
* 23: Alphabet (was 24)
* 25: China Mobile (was 21)
* 34: Comcast (was 31)
* 39: Softbank (was 38)
* 46: NTT (was 37)
* 49: Intel (was 54)
* 53: Amazon (was 83)
* 67: IBM (was 43)
* 77: Facebook (was 119)
* 79: Deutsche Telekom (was 77)
* 81: Alibaba (was 140)
* 86: Sony (was 449)
* 96: Charter Communications (was 107)
Other notable technology entries from Africa include:
* 531: Naspers
* 1 069: MTN Group
* 1 509: Maroc Telecom
* 1 808: Remgro
* 1 817: Safaricom
Further analysis will follow next week.