Microsoft regains its spot
Microsoft overtakes Amazon as the second most valuable company in the US, after Apple.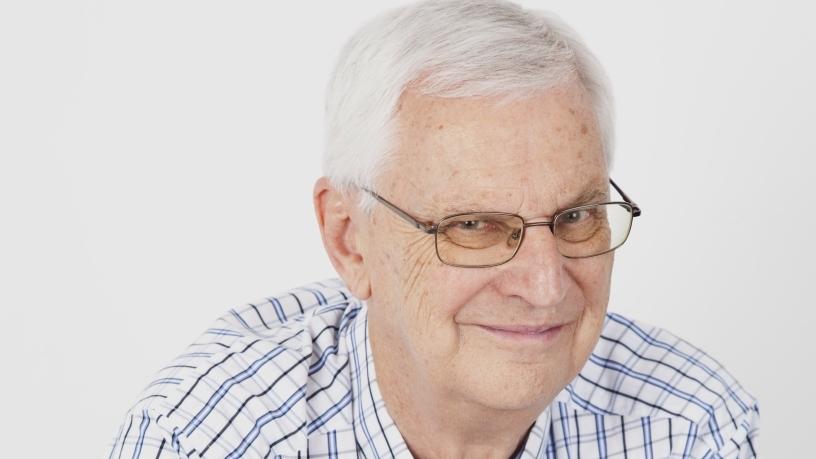 Two more acquisitions by Accenture and Wingtech's acquisition of Nexperia dominated the international ICT market last week.
At home, the funding of eight local start-ups was the main story.
Key local news
* Very good interim numbers from Altron, with revenue up 44% and profit up 285.3%.
* Eight local fintech start-ups have been awarded a total of R16 million in funding by AlphaCode, an incubation, acceleration and investment vehicle for early-stage financial services businesses, powered by Rand Merchant Investment. They are Akiba Digital, ISpani Group, Jamii, Nisa Finance, Pago, Prospa, SELFsure and Yalu.
* Amazon Web Services plans to open an infrastructure region in SA in the first half of 2020.
* Naspers has introduced Naspers Foundry, a R1.4 billion initiative established to boost SA's technology sector.
* A renewed JSE cautionary by MTN.
* The appointments of Calvo Mawela as group CEO and Imtiaz Patel as executive chairman of the MultiChoice Group (formerly Naspers' Video Entertainment business).
Key African news
* Six global investors, including SoftBank Group Corporation, Warburg Pincus and Temasek Holdings, have made a $1.25 billion investment in Airtel Africa, a subsidiary of India's Bharti Airtel.
* French tech companies Be-Bound and IOV have partnered to bring a mobile and blockchain revolution to developing countries, the companies said.
Key international news
* Accenture acquired DAZ Systems, a provider of Oracle ERP Cloud services with broad experience and assets that help organisations deploy and integrate enterprise performance management and human capital management application.
* Accenture also bought New Content, an independent Brazilian content marketing agency, in a move designed to strengthen its customer experience services provided through Accenture Interactive.
* Bouygues Telecom purchased Keyyo (France), a new generation telecoms operator focused on growth businesses.
* Check Point Software Technologies acquired Israel's Dome9, in a move designed to strengthen its position in cloud security.
* CoreLogic bought Symbility Solutions, a global software company focused on modernising the insurance industry.
* Weatherford International has entered a $205 million agreement to offload its laboratory services business to a group led by private equity firm CSL Capital Management.
* Darfon Electronics, a keyboard and electronic component maker, acquired a 59.95% stake in antenna and piezoelectric ceramic device maker Unictron Technologies.
* DXC Technology bought argodesign, a small design studio and consultancy.
* Ebix purchased a 67% stake in Routier, an India-based B2B marketplace for trucking logistics.
* eSentire acquired Versive, an AI-based cyber security vendor, in a move designed to help correlate and analyse threat data coming in from the network, endpoint and cloud.
* Fortinet bought ZoneFox, a threat analytics start-up.
* Identiv purchased Thursby Software Systems, a provider of security software for mobile devices.
* NCR acquired JetPay, a provider of end-to-end payment processing and human capital management solutions, for $184 million.
* China's Wingtech Technology, the world's largest smartphone contract manufacturer, bought a major stake in Dutch semiconductor firm Nexperia Holding for $3.63 billion.
* Organisations such as KKR, Iconiq Capital and Smash Ventures made a $1.25 billion investment in Epic Games, creator of popular online video game Fortnite.
PayPal invested in Tala, a financial technology start-up that lends to underserved consumers in emerging markets.
* PayPal invested in Tala, a financial technology start-up that lends to underserved consumers in emerging markets.
* ForeScout Technologies and Belden have formed a strategic partnership in a move that aims to help organisations mitigate detrimental impacts to safety, quality and productivity in their industrial automation and control networks caused by cyber events.
* Portuguese app store, Aptoide, said a local court had ruled against Alphabet's Google in a landmark case, ordering the US giant to stop removing the Aptoide app from users' mobile phones without their knowledge.
* Britain's Information Commissioner has slapped Facebook with a fine of £0.5 million, the maximum possible, for its behaviour in the Cambridge Analytica scandal.
* Microsoft has overtaken Amazon as the second most valuable company in the US, after Apple.
* Excellent quarterly results from MicroVision (back in the black).
* Very good quarterly figures from Amazon, AMS AG, AVX, CyberOptics (back in the black), Intel, ServiceNow (back in the black), Sibon Electronics and Twitter (back in the black).
* Good quarterly numbers from Align Technology, Alphabet, Amphenol, AT&T, AudioCodes, Cabot Microelectronics, Cypress Semiconductor, Dassault, Entegris, General Dynamics, HCL Technologies, Iron Mountain, Lattice Semiconductor (back in the black), Lockheed Martin, LogMeIn, Mellanox, Microsoft, Monolithic Power Systems, Radiant Opto-Electronics, Roper Technologies, Sify Technologies, Silicon Labs, SK Hynix, STMicroelectronics, Teledyne Technologies, Teradyne and Xilinx.
* Satisfactory quarterly results from AMD, Anixter International, Atos, Avnet, Cadence Design Systems, Cerner, Charter Communications, Check Point Software Technologies, Citrix, Comcast, Forrester Research, Leidos, LG Electronics, Logitech International, SiriusXM, Sopra Steria, Texas Instruments, VeriSign, Verizon Communications, WNS Holdings, Yong Optics and Zix.
* Mediocre quarterly results from Aspen Technology, BE Semiconductor Industries, Bharti Airtel, Canon, CoreLogic, Equifax, Gemalto, KPN, Macronix, Manhattan Associates, MicroStrategy, Taiflex, Visteon, Western Digital, Xerox and ZTE.
* Mixed quarterly figures from Bharti Infratel, Celestica, Corning, F5 Networks, Flex, Interface, Juniper Networks, Netgear, OSI Systems, PTC, Shaw Communications, Tessco, UMC and Wipro, with revenue up but net income down; and from ATN International (back in the black), CyberLink, Sporton and Total Systems Services, with revenue down but net income up.
* Quarterly losses from Agilysys, Aquantia, Arlo Technologies, Iridium Communications, Lantronix, Mitel, Nokia, Proofpoint, Shopify, Smith Micro Software, Snap, Top Image Systems and Vocera Communications.
* The appointment of Philip Jansen as CEO of BT Group.
* The resignation of Austin McChord, CEO of Datto.
* The departure of Brendan Trexler Iribe, a co-founder and CEO of Oculus, which is now owned by Facebook.
* The death of Charles Wang, co-founder of CA Technologies.
* A planned IPO in 2019 from Cloudflare, a US start-up whose software makes Web sites load faster and with greater security.
* A good IPO on Nasdaq by Pintec Technology Holdings, a leading independent technology platform enabling financial services in China.
* A very good IPO on Nasdaq by StoneCo, a leading provider of financial technology solutions that empower merchants and integrated partners to conduct electronic commerce seamlessly across in-store, online and mobile channels in Brazil.
Research results and predictions
EMEA/Africa:
* Middle East and North Africa spending on enterprise information security technology and services is on pace to reach $1.9 billion in 2019, an increase of 9.8% over 2018, according to Gartner.
* Spending on enterprise application software in the Middle East and North Africa is set to reach $774.62 million this year, reflecting year-on-year growth of 6.3%, according to IDC.
Worldwide:
* According to ABI Research, and driven mainly by financial technology investments, blockchain has seen a fast uptick in adoption for application development and pilot tests in numerous industries and will generate more than $10 billion in revenue by 2023.
* Global shipments of AR/VR head-mounted display devices are expected to grow at a CAGR of 52.7% during a five-year forecast period, to reach 40 million units in 2023, according to Digitimes Research.
Stock market changes
* JSE All share index: Down 2.4%
* FTSE100: Down 1.6%
* DAX: Down 3.1%
* NYSE (Dow): Down 3%
* S&P 500: Down 3.9%
* Nasdaq: Down 3.8%
* Nikkei225: Down 6%
* Hang Seng: Down 3.3%
* Shanghai: Up 1.9%
Look out for
International:
* Ekinops (France) acquiring Nokia's Alcatel Submarine Networks.
South Africa:
* Further developments regarding the Gartner R200 million SARS tender.
* Further telecoms developments following the mini-budget.
Final word
Inc. recently published its 2018 'Inc. 5 000', its annual ranking of the fastest-growing private companies in America. Included in the list from a technology perspective are:
* 7: Diamond Assets, a computer hardware firm engaged in IT asset reclamation, refurbishment and distribution services.
* 15: AdRizer, a software company providing a full-service tracking platform for publishers seeking ROI optimisation and digital marketing analytics.
* 30: PowerInbox, a software company that develops and offers an e-mail platform that automatically turns e-mail URLs into interactive content.
* 32: Mesosphere, a software company that develops software for data centres based on Apache Mesos.
* 44: GitLab, a software company and Web-based Git-repository manager providing wiki, issue-tracking and CI/CD pipeline features, using an open source licence and a single application for the entire DevOps life cycle.
* 57: Experimac, a hardware company and Apple specialist for Apple product repairs and upgrades, pre-owned sales and trade-ins for iPhones, iPads, iMacs and MacBooks.
* 62: SolVix Solutions, a business technology solutions company.
* 63: Core Software Technologies, an IT management company providing business technology solutions to organisations.
* 68: Pax8, a leader in cloud distribution. As a 'born in the cloud company', Pax8 empowers businesses to capitalise on the $1 trillion cloud opportunity and achieve more with cloud.
* 72: ConvertKit, an e-mail service provider.
* 73: Mountain State Software Solutions, a software systems development company and global IT consulting firm.