Green IT. Now.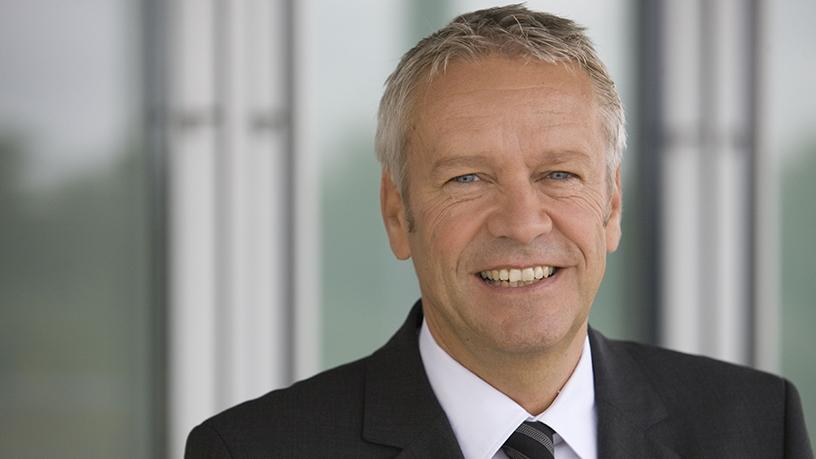 At first, it was a wave of awareness led by the fringe and the scientists who saw the signs and wanted the world to pay attention. Then it was the media investigating the impact and waving headlines about how the world was going to end. Then it was the naysayers and the conspirators who blamed China and imaginations for the idea that climate change could exist. Then came the relentless storms and the shifts in temperature and suddenly the world woke up. Today, the trends in Green IT have moved from a growing mould of green fatigue to a commitment to real change as leading IT organisations and inventive startups commit to making a tangible impact on the future of the planet. Now, it is the naysayers and conspiracy theorists who are finally being relegated to the fringe....
Google announced in 2016 that it would be powered by 100% renewable energy by 2017, a goal that took five years to achieve. Facebook, Apple and Microsoft are not that far behind, each giant investing in renewable energy and forming part of the RE100 companies that have committed to 100% renewable energies to power their giant systems and technologies. Dell has developed an inventive new recycling programme to mitigate the impact of old assets on the environment, Tesla continues to create debate as its EV cars roll onto the production line, and HP has focused on using 100% recyclable branded materials. Green, it seems, is more than just a box ticked by an official somewhere; it's become a badge of honour in the technology industry.
"One of the most remarkable and perhaps fundamental trends in green IT innovation is the way that it has increased in importance on the corporate agenda," says Henning Ohlsson, CSR director at Epson EMEAR. "Organisations are becoming more aware of how technological advances can improve not just their eco footprint, but their bottom line. Lifecycle thinking and the circular economy are becoming more frequent topics of interest among organisations as they respond to increasing pressures from investors, the supply chain and customers."
Greenbacks
Green IT is good for business. The move towards clean energy and technology has seen organisations shave billions off the bottom line. In a recent case study released by Science Based Targets, a corporate climate action site, P&G, a multinational consumer goods company, saved $500 million over the past four years with its renewable energy and efficiency improvements.
"We find that when businesses talk about greener IT solutions, they will mostly implement them when it makes commercial or financial sense," says Colin Thornton, MD, Turrito Networks. "The same thing happened with solar panels. Now that electricity is more expensive and they can repay themselves in a few years, more organisations are installing them."
One of the most remarkable and perhaps fundamental trends in green IT innovation is the way that it has increased in importance on the corporate agenda.

Henning Ohlsson, Epson EMEAR
The green evolution isn't just about energy, recycling and renewables either, it turns out that the cloud and virtualisation are also players in the green space. In a recent survey undertaken by Global Data, it was found that the leading Green IT solution was server virtualisation. That's right. Server virtualisation. According to the report, virtualisation across the network (66%), desktop (61%) and storage (63%) was the most popular Green IT choice for respondents thanks to its reduced energy consumption and emissions footprint. In a 2012 report by the Global e-Sustainability Initiative (GeSI), the use of ICT technology in solutions such as video conferencing and smart building management was found to potentially cut the 2020 global greenhouse gas emissions estimate by 16.5% - $19 trillion in gross energy and fuel savings.
"The cloud is having an interesting side effect in that people no longer need big and powerful desktop or laptop computers," says Thornton. "Simpler devices use less power, don't need large batteries - which are problematic to dispose of - and require fewer materials. In addition, cloud and simple user devices can save the business money, and they add in a host of extra benefits around security, redundancy and reliability. Becoming eco-friendly is becoming a no-brainer."
Inventive cows
Corporate priorities are changing and business today is also not just about turning a profit. Organisations are being judged as much for their service and products as they are for their focus on society and the environment. The 2017 Unilever study found that 33% of customers are now opting into brands that pay attention to these two key factors, and that organisations that had already done so were showing 30% faster growth. This proves once again that green can mean profit.
"Technology firms are certainly advancing what is available within green IT and this is being driven by an increased awareness into climate change and the environment," says Tony Soares, MD of Green Planet Laundry. "Every business must go as green as affordable technology allows, and the more the public and government buy into the idea, the more there will be a need for advancement."
In addition to green practices, there is green innovation. There are organisations that have stepped outside the proverbial box to create solutions that directly tackle the challenges of energy, emissions and industry. One of these is Green Planet Laundry, a company that uses 100% borehole water with 50% grey water to address the water challenge impacting on South Africa and the commercial laundry sector. Another of these is PaperLab. This world-first turns waste paper into fresh and shiny new paper without using water - fixing two problems with one inventive idea.
Then there is space-based solar power, science fiction that has been steadily working its way towards science fact. In June 2017, NASA started its testing of a flexible, roll-out solar array - video of the installation is available on their site - which could herald a new era of energy from space, where the sun never sets. In the field of AgriTech, there have been remarkable innovations around livestock and methane emissions. Perhaps the most interesting is a backpack attached to a cow that captures enough methane in one day to power a fridge for 24 hours.
Cow-powered fridges - what a time to be alive.
The sad state of statistics
Ever wanted to know exactly how much of an impact technology and the industry have on the environment? How heavy the load business places on the environment? Here are just some of the statistics to inspire organisations to opt into greener tech choices:
The energy footprint of the IT sector consumed seven percent of global electricity in 2012 and is set to exceed 12% in 2017. (Greenpeace)
The transition to the cloud could increase the demand for coal and fossil fuels due to datacentre construction by companies like AWS. (Greenpeace: Clicking Clean: Who is winning the race to build a green internet: 2017)
Only 37% of South African SMEs are addressing workplace efficiency compared with 77% of enterprises [Coleman Parks Research]
Only 50% of South African organisations have changed their attitude to environmental sustainability in the past year. (Coleman Parks Research)
The FeliX computer model found that the 'combined energy and land use system should deliver zero net anthropogenic emissions before 2040 to assure the 1.5C target by 2100'. In short, it's time to cut emissions or things are going to get dangerous. (Nature.com)
Global temperatures continue to break records, with 2016 the hottest on record since 1880. (NASA and the National Oceanic and Atmospheric Administration)
All of Earth's 2017 resources were consumed by...August. (Global Footprint Network)
This article was first published in the December 2017/January 2018 edition of ITWeb Brainstorm magazine. To read more, go to the Brainstorm website.