SqwidNet inks mega IOT deals to connect 2.5m devices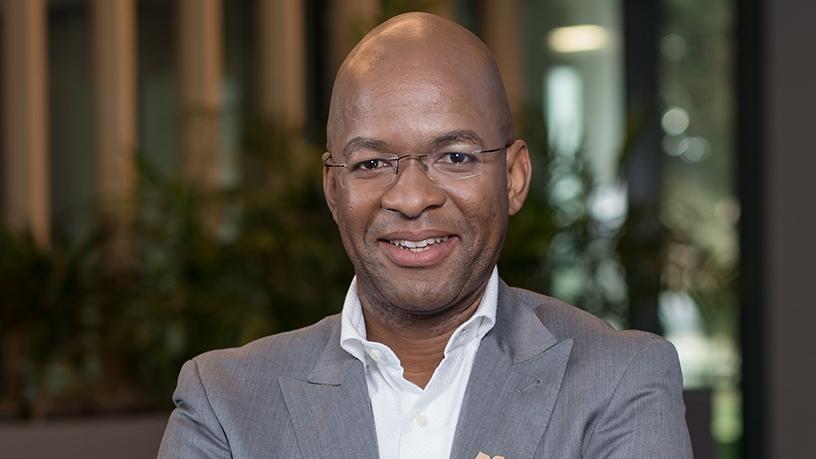 Global Internet of things (IOT) connectivity technology provider, Sigfox, and its South African operator, SqwidNet, have secured mega deals in SA, looking to digitally transform the country's economy by driving national IOT adoption.
This follows three companies, Discovery, Netstar and Fidelity ADT, signing deals with SqwidNet to deliver Sigfox's IOT connectivity technology.
According to Sqwidnet, the deals will enable innovation and accelerate IOT adoption across the country's automotive, insurance and security sectors.
It adds that the deals are a testament to SA's ambition to harness the IOT-driven fourth industrial revolution. It also builds upon SqwidNet's move in delivering, together with its open ecosystem of partners, IOT-enabled solutions to address major challenges within SA, it notes.
Recurring subscription
Commenting on the value of the deals, Sigfox told ITWeb: "We do not communicate commercial in-confidence information, but this is a significant deal with recurring subscription revenues during several years for Sigfox and our partner SqwidNet in South Africa."
The company says it is seeing IOT traction on car tracking and recovery use cases, utilities use cases with water metering predominantly, and smart city use cases. Use cases around security, including personal security, are also getting a lot of attention, it adds.
Market analyst firm IDC says IOT spending will experience a compound annual growth rate of 13.6% over the 2017-2022 forecast period and reach $1.2 trillion in 2022. The forecast is based on the latest research in the burgeoning IOT technology market, which offers business investment opportunities across a spectrum of industries and illuminated through use case implementations.
"The IOT market is at a turning point; projects are moving from proof of concept into commercial deployments," says Carrie MacGillivray, group vice-president for IOT and mobility at IDC. "Organisations are looking to extend their investment as they scale their projects, driving spending for the hardware, software, services and connectivity required to enable IOT solutions."
Ludovic Le Moan, founder and CEO of Sigfox, says: "We are proud to get such traction in South Africa and to announce three different deals for more than 2.5 million devices.
"SqwidNet is doing amazing work to drive IOT adoption across South Africa, as revealed by the signing of those three major contracts. Today's announcement also reflects Sigfox's commitment to educate and explain how to benefit from IOT for industrials.
"With our presence in 50 countries and thanks to this education phase, we are now signing a major connectivity deal every week. We are at the cusp of a technological revolution with the limitless application, and South Africa is among the most innovative countries harnessing the power of massive IOT."
Phathizwe Malinga, MD of SqwidNet, adds: "The signing of these three contracts serves as an opportunity for us to cement our commitment to driving innovation through IOT in South Africa."
Harnessing connectivity
Through SqwidNet, Discovery Insure, in partnership with Cambridge Mobile Telematics, will harness Sigfox's connectivity technology among some of its IOT technology and innovations. The technology will help to enhance Discovery's core business model.
"The opportunity Sigfox's technology represents allows us to expand our telematics and technology offering within the insurance sector," says Anton Ossip, CEO of Discovery Insure. "As a data-driven business who uses this information to change behaviour and reward clients for improving their risk factors, this is an important innovation for us."
Netstar, a subsidiary of JSE-listed Altron, will also sign with SqwidNet. Through the deal, Netstar will move beyond its traditional vehicle tracking capabilities, with new cost-effective telematics devices and other IOT-enabled solutions. Benefits will include countrywide coverage, maximising the rate of vehicle recovery and mitigating signal jamming technology deployed by sophisticated criminals.
"To evolve our IOT solutions, we realised we needed to enhance connectivity within our suite of solutions," says Pierre Bruwer, MD of Netstar. "With over 600 000 vehicles already in our cover, the Sigfox network is set to provide additional connectivity that will enable us to enter new markets and develop new solutions."
Security firm Fidelity ADT will use Sigfox's connectivity technology to improve customer experience, drive efficiencies and expand into new markets. SqwidNet's Sigfox-enabled network ensures reliable transmission of detailed zone alarms, compatibility with most existing alarm panels, as well as halting signal jamming, the security company says.
"Now we have SqwidNet with a fully deployed, service level agreement-driven LPWAN [low-power wide-area network] in South Africa, we don't see the need to play in the network space and this allows us to focus our resources on innovative solutions for our customers," says Wahl Bartmann, CEO of Fidelity ADT.