CTO expertise without the expense
Using IT to drive business growth is not as simple as it sounds. Technology is evolving at such a fast rate that only the most lean and agile of organisations have managed to keep up.
Pressure on CIOs to justify extensive investments in IT (estimates are that as much as 10% of all business spend is on technology) is intense. This is aggravated by the fact that most IT executives have only a short contractual timeline to deliver and prove value.
Turning an IT ship to innovate and deliver on the business strategy takes time.
Chances are that by the time the executive has managed to get to grips with the organisation and forged a plan to address the original requirement, its needs have changed and a new plan is required. It's little wonder that IT executives are becoming overwhelmingly fatigued by the constant turbulence.
Behold the fractional CTO
Enter the fractional or part-time chief technology officer (CTO), of which I would count myself as one. Equipped with the technical knowhow to evaluate the inner workings of the technology landscape, the fractional CTO is able to lend stability to current operations, and derive optimum performance and savings.
This frees the current CIO/CTO to focus on servicing the business and planning the innovation necessary to deliver on its strategy.
Likewise, a midsize business that does not require a full-time CIO/CTO, which is costly, can reap the benefits of their skills by using one part-time. This person should have a deep understanding of the needs of the organisation, as well as the technology required to underpin it, ensuring everything runs as it should.
For me, the latter is all about the maturity of the IT team as well as some of the service-centric best practices, such as the ITIL framework. The essence of ITIL is that it provides a critical prescriptive framework to assist IT teams to manage and measure service delivery to the business.
ITIL is a valuable process guideline, which allows IT teams to continually self-assess their maturity between levels one and five. A level five standard denotes a high level of predictability, resilience and stability within the organisation's IT service delivery infrastructure. 
A fractional CTO will operate without bias or prejudice for the company, as the objective is, always, value creation to the customer.
The more mature the ITSM processes, the easier it is to manage change and transitions in the IT infrastructure. Yet despite the huge upside of ITSM, in my experience most South African IT shops barely attain a level two, and that is typically only after several years of its introduction into the business. This severely impacts the business's ability to innovate and embrace new technologies on the path to becoming a truly digital business.
A fractional CTO brings best practice adoption, a business-centric service delivery model and operational efficiency through maximising the value of IT spend, rationalising partnerships, reducing complexity and driving up overall stability and performance.
This is achieved one step at a time, diligently chasing continual service improvement, investing in fit-for-purpose technology, and cultivating an environment that is monitored, metered and measured.
Many companies are willing to throw millions into the investment of various technologies with little or no value realisation, but with no one to steer this vessel to effective, monetised success, it is essentially a sinking ship and huge waste of capital.
Fractional CTO services offer the expertise needed, for a fraction of the cost, with five key areas of value:
Guidance: Mature environments require the right level of governance and compliance to facilitate optimal performance. He or she will manage the risk appetite of the business, through embedding controls that will ensure risks are highlighted early, mitigated where necessary and managed appropriately with the highest level of visibility and transparency.
Symbiosis: For any business to perform to its optimal potential, symbiosis between the company's needs and technology delivery is a necessity. However, they are often worlds apart. A fractional CTO not only understands at all times the business strategy, market segments and its "go-to-markets", he or she also provides technical input into the above with an "art of the possible" lens.
Objectivity: A fractional CTO will operate without bias or prejudice for the company, as the objective is, always, value creation to the customer. The fractional CTO's role is to provide an objective evaluation of all hardware, software and IT-related services, as well as the vendor contracts associated with these.
Trend-spotter and recycle-focused strategies: While keeping a close eye on foreseeable future technological developments, the fractional CTO will help sweat all existing technology assets within the business, ensuring maximum value extraction at acceptable risk. This will ensure said technologies have been used to their fullest potential, with less waste in the environment.
Cost-effective: The last point is possibly the most compelling of the five; a fractional CTO is a cost-effective hire. The company will be able to reap the full benefits of an IT expert, while keeping within its means.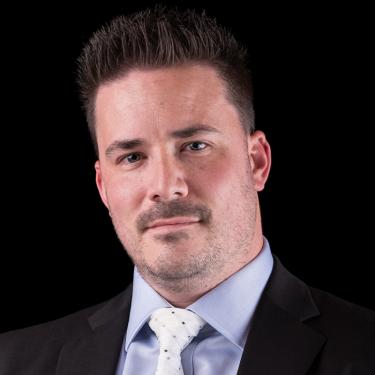 Founder and CEO, AgileIT.

Nick Truran is founder and CEO of AgileIT, a strategic IT transformation consultancy created to provide clients with a relevant, agile and senior approach to the management of IT services. A personable, analytical and cost-conscious senior-level executive with extensive experience in technology leadership, Truran is passionate about assisting corporate clients in optimising their existing assets while preparing them to embrace the advantages that new technologies have to offer.