Bateleur Software now a FICO TONBELLER-certified solution partner fighting financial crime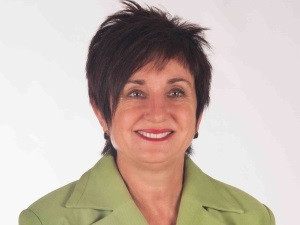 Bateleur Software, the South African enterprise software and services provider, is a FICO TONBELLER consulting partner of its anti-financial crime solutions and has successfully delivered projects in southern Africa.
The implementation of an integrated governance, risk and compliance (GRC) solution is important to effectively combat money laundering associated with criminal activities such as drug trafficking, smuggling, human trafficking, corruption, and more recently, terrorism. According to the International Monetary Fund (IMF), the international finance community "has made the fight against money laundering and the financing of terrorism a priority".
"TONBELLER's GRC framework enhances the quality and efficiency of the GRC processes, helping companies fulfil their obligations, improve risk-management performance and lower the overall cost of compliance," says Lizette Sander, product manager at Bateleur Software.
Combating money laundering and terrorism financing is part of ensuring a sound and stable financial system. Identifying, assessing, and understanding money laundering and terrorism financing risks is an essential part of the implementation and development of a national anti-money laundering system. The system includes laws, regulations, enforcement and other measures to mitigate money laundering and terrorism financing.
Bateleur Software together with TONBELLER has a proven track record in delivering these solutions.
The two companies have, for example, successfully implemented a solution for Capricorn Investment Holdings in Namibia, which owns Bank Windhoek. Bank Windhoek sought to meet Financial Intelligence Centre (FIC) Namibia requirements to implement systems that gather information required for regular currency transaction reports, and suspicious transaction and activity reports. These support Namibia's anti-money laundering efforts currently under review by the Financial Action Task Force, the international standard setter in the fight against terrorist financing and money laundering.
Bank Windhoek additionally sought to gain a comprehensive view on customer-related risk for new and existing customers, integration with its existing IT landscape, and meet evolving compliance framework needs.
The tender process pitted 15 companies against one another and Bateleur Software with TONBELLER beat the competition. "We gave the RFP responses of the different vendors to the various IT and compliance experts in order to rate each response in detail. The picture was very clear: All the ratings showed the same result. TONBELLER seemed to have the most comprehensive solution," said Pewer Fourie, responsible at the time for the selection process and implementation co-ordination.
Nico van der Merwe, group head risk and compliance at Bank Windhoek Holdings, said: "Regarding today's compliance requirements we feel more than well-equipped. TONBELLER's integrated approach helps us to not only have the holistic 360-degree view, but to be ready for future compliance requirements to effectively fight money laundering."
Bateleur Software with TONBELLER focuses on sustainable anti-white collar crime measures. It helps banks, insurance companies and industrial businesses meet regulatory obligations, avoid reputation damages and meet ethical standards. The solutions help achieve customer strategies, provide efficient risk management, secure competitive advantage, monitor, analyse and report. TONBELLER provides a comprehensive, modular portfolio and Bateleur Software the consulting expertise based on 20 years of experience in the South African market.