Cloud adoption, security and governance unravelled
ITWeb Events spoke to cloud enthusiast, Tim Galligan, VP SAAS solutions, Sailpoint Technologies. He spoke about his company's cloud strategy, security matters and its vision for the future of cloud. Galligan will be presenting at the upcoming Cloud Summit, 9 February 2017.
ITWeb Events: How did you get into this line of business? What is it about cloud and managing and governing access and identities that interests you specifically?
Tim Galligan: As cloud adoption has increased over the past 10 years, I have been involved with solution offerings in IT operations management and identity governance. The market is moving very quickly and the combination of that evolution and the development of software-as-a-service (SAAS) offerings in these areas has really been the driving force bringing me into the SAAS-delivered solution space.
The most interesting aspect for me personally is being able to address key enterprise requirements via SAAS-delivered solutions and enabling organisations of all sizes to take full advantage of the cloud across all disciplines to meet their business requirements.
ITWeb Events: What are the biggest challenges you experience on a day-to-day basis?
Tim Galligan: The continuing challenge is balancing the need for security and compliance against the lingering concerns over leveraging cloud capabilities to manage critical business operations. Educating the broad market on the fact that they can be secure and meet compliance requirements as they adopt more cloud capabilities is a continuing process.
ITWeb Events: What is it about cloud governance, identity and access management that you enjoy most, and what aspect of this role do you least enjoy and why?
Tim Galligan: Being able to help our customers on their journey to the cloud by proving to them that cloud-based identity governance is secure and will help make their business more secure and compliant. We hear about data breaches every day and the best way to avoid a breach is to ensure that the new endpoints (employees, partners, customers) are all part of your security footprint. Effectively governing your identities is a key success factor in that strategy.
ITWeb Events: A person has to stay at the cutting edge of this industry - how do you keep up with the latest developments in this fast-evolving industry sector?
Tim Galligan: An awesome team is the secret sauce that keeps me, our product line team and our entire company on the cutting edge. We work very closely together to ensure that we have the 'best in class' SAAS offering for identity governance and administration (IGA) and that we stay close to our customers and the market in general to ensure that we continue to innovate in all the right areas.
ITWeb Events: If you could give a piece of advice to up-and-coming cloud professionals, what would it be?
Tim Galligan: Be passionate, believe in the power of cloud evolution and make sure you have the best solution to ensure customer success.
ITWeb Events: Where do you see this 'function/role' going in the future; what changes do you expect to see and so on?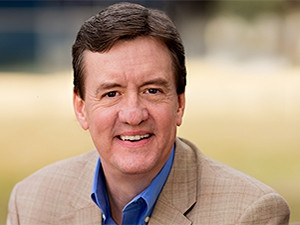 Tim Galligan: Cloud is now and it's the future. Our entire organisation is focused on enabling and continuing that journey. I anticipate that our SAAS IGA offerings will continue to contribute to SailPoint's long-term growth and it will over time become an increasingly important component of our solution portfolio.
ITWeb Events: Why is it important to you to present at the Cloud Summit in SA in a month's time? What do you hope the delegates will take away from your presentation? What key points will you be highlighting, and which of delegates' daily challenges do you hope to overcome/speak to?
Tim Galligan: We need to continue to educate and inform the market about the power of secure cloud-delivered IGA for all their on-premises and cloud applications and user communities. My hope is that the delegates will begin to see that adopting a powerful identity governance solution from the cloud will enable them to continue the journey with security as the number one priority. Key points will be how cloud IGA helps them be more secure by securing and governing identities across all their user communities. This leads to better business operations, rapid innovation and the ability for them to focus on their core business and drive growth which is fundamental to every organisation.
Tim Galligan, Sailpoint Technologies will present at ITWeb Cloud Summit, on 9 February 2017, Focus Rooms, Sunninghill. Whether you are considering cloud adoption, just starting out or already in the more mature adoption phase, this presentation will answer your most prevalent questions.
We got to know Tim Galligan on a slightly more personal note, asking him five questions:
ITWeb Events: Do you have any hidden talents?
Tim Galligan: I am a horseman and an amateur polo rider with the Maryland Polo Club and a member of the US Polo Association.
ITWeb Events: If you were a superhero, who would you be and why?
Tim Galligan: Spiderman - he is quick, agile, has keen insights and tries his best to do the right thing every time. A good 'spidey sense' is always a key part every decision. There are facts, figures and then there is just a sense of the situation that comes into play. Best not to ignore that 'spidey sense'.
ITWeb Events: What moment do you regard as career-defining?
Tim Galligan: It's not necessarily a moment but an understanding that the key business relationships you build will have an impact on your career overtime. A couple of mentors I have had have really helped my career develop in a very positive way and I try to share those insights and apply those learnings every day.
ITWeb Events: What have you had to learn the hard way?
Tim Galligan: A change in thinking takes time. Take cloud for example...it's been ten years. That no matter how much you believe in something others may have a hard time arriving at the same conclusion. Learn how each person communicates and through that channel help them understand your thinking and why you believe in it. You will often be surprised at how much your own passion and belief can change the way others think especially if you communicate their way.
ITWeb Events: Who do you admire most?
Tim Galligan: In business: Jack Welch for his organisational leadership, Alan Greenspan for his economic and financial innovation and Ronald Reagan and Margaret Thatcher for their political leadership.