FPB mulls course of action after racism furore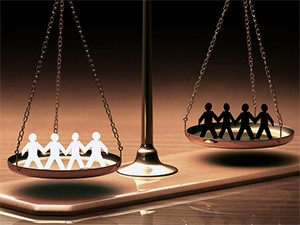 The Film and Publication Board (FPB) has condemned the racist comments triggered by former KwaZulu-Natal estate agent Penny Sparrow as well as other individuals.
In a statement, the FPB says, as a regulator of the creation and distribution of content on public platforms, including social media, it has noted the discourse in respect of unwarranted and distasteful posts on social media triggered by Sparrow.
The advocacy of hatred based on any identifiable group characteristics, propaganda for war and incitement to cause harm is unconstitutional, prohibited and punishable in terms of the Films and Publications Act, 65 of 1996, as amended, says the FPB.
In this regard, section 24A of the Act prescribes a fine or a term of imprisonment for a period not exceeding five years, or to both a fine and such imprisonment, it notes. The body adds that since 2010, the FPB has embarked on a number of programmes that focused on the responsible use of cyber space.
The Draft Online Regulation Policy, which was publicised in 2015, also put more emphasis on responsible use of social media, the FPB states.
"During the public consultations on the Draft Online Regulation Policy, South Africans were warned by the FPB about the disconcerting emerging trend wherein certain individuals with racist ideas were taking advantage of social media to express racist views. In line with building a responsible digital citizenry, a call was made to South Africans to take a stand against abuse of social media by making a contribution towards the development of a legislative framework to identify and out-root racist practices, as they are a threat to national unity and social cohesion."
Although the public consultations on the policy are closed, the FPB hopes the South African public will take advantage of the forthcoming public consultation process on the Films and Publication Amendment Bill to make inputs and contributions.
The FPB adds it has also noted and supports the South African Human Rights Commission's process in dealing with these cases. "To this extent, the FPB is closely monitoring all the developments and continues to do so with a view to take any appropriate action if needs be."
In a Facebook post, Sparrow (68) sparked a social media war after she called black people monkeys in her comments about New Year's Day revellers at Margate Beach in Durban.
Since then, a slew of other racist comments have been posted on social media networks. Fitness instructor Justin van Vuuren also posted racist remarks on his Facebook page saying black people were "animals" and should "go back where they came from".
Economist Chris Hart was suspended by Standard Bank, after his comment on Twitter, which said: "More than 25 years after apartheid ended - the victims are increasing along with a sense of entitlement and hatred towards minorities."
Over the weekend, radio personality Gareth Cliff was fired by M-Net after being caught up in the racism storm. Responding to questions on whether to criminalise racist posts on social media, Cliff said: "People really don't understand free speech at all."
Similarly, government employee Velaphi Khumalo was suspended with full pay from the Gauteng Sports, Arts, Culture and Recreation Department last week. In a Facebook post, Khumalo called for black South Africans to do to white people what "Hitler did to the Jews" and cleanse the country of white people.
Political parties have joined the debate and are calling for the criminalisation of racist remarks. Last week, the ANC announced the party would "soon investigate creating a specific law or amending the existing legislation to ensure that acts of racism and promotion of apartheid are criminalised and punishable by imprisonment".
Opposition party, the Democratic Alliance (DA), also made a similar call. In a tweet last week, DA leader Mmusi Maimane said: "#PennySparrow comments are racist. They are an insult to me and to our party. We have too many of these in SA & we must criminalize these."
Meanwhile, the Human Rights Commission (HRC) says it has witnessed an upsurge in racism complaints recently. According to the HRC, from April to December last year, it received 470 equality-related complaints, and almost 270 were about racist statements. Two years ago, of the 493 complaints over the entire year, 291 were race-related, it adds.