Cell C doubles contract buyout offering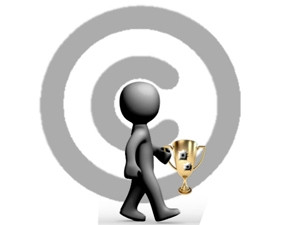 Cell C is now offering up to R20 000 to buy subscribers out of their cellphone contracts with its rivals.
When Cell C launched its contract buyout offer in May last year, it offered customers up to R10 000 to switch to one of Cell C's Epic plans. At the time, Cell C CEO Jose Dos Santos told a media briefing the offer would "give Vodacom a good smack".
Now the telecoms operator has upped the ante. Customers signing up for an Epic 1000 contract for R1 000 per month will receive a R20 000 gift card to join Cell C and get out of existing contracts.
"Many prospective customers have been complaining about the excessive fees charged by our competitors to terminate their contracts in order to join Cell C. That's why we have doubled the contract buyout offer to up to R20 000 and removed the requirement for customers to hand in their old device," says Dos Santos.
The telco has also launched a set of contracts called Pinnacle, with the cost per month ranging from R499 to R999, also with buyout options from R6 000 to R20 000.
A Pinnacle contract includes a new handset and guarantees no price changes on the contract for two years. The Pinnacle products also offer an out of bundle rate of 15c per MB and 15c per SMS, providing effective discounts of 85% and 70% respectively, according to Cell C.
The value of the buyout offer is dependent on the new Cell C package the customer signs up for, as well as the settlement amount outstanding in order to cancel the contract at the other network provider.
Cell C is yet to confirm how many people have switched from rival operators to its service via last year's buyout offer.
| | | | | | |
| --- | --- | --- | --- | --- | --- |
| Pinnacle offer | Price per month | Data | Minutes | SMS | Buyout range |
| Pinnacle 1 | R499 | 1GB | 600 | 600 | R6 000 - R10 000 |
| Pinnacle 2 | R699 | 2GB | 1 000 | 1 000 | R10 000 - R20 000 |
| Pinnacle 3 | R999 | 10GB | Unlimited (FUP 5 000 mins) | Unlimited (FUP 5 000 SMS) | R10 000 - R20 000 |
| | | |
| --- | --- | --- |
| EPIC offer | Airtime included | Buyout amount |
| EPIC 200 | R200 | R2 000 |
| EPIC 350 | R350 | R4 000 |
| EPIC 500 | R500 | R6 000 |
| EPIC 650 | R650 | R10 000 |
| EPIC 1000 | R1 000 | R20 000 |