Call for end of over-priced data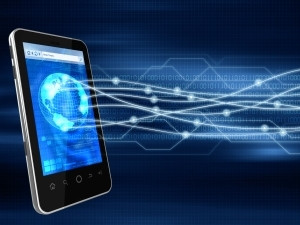 While voice revenue may still be able to buoy SA's mobile operators, the future is about data and - unless operators quickly begin to grasp how important data is to users - the data tsunami may catch them by speed, if not surprise.
This is according to industry watchers, who have long advised that SA's mobile operators should start warring for lower mobile data rates - rather than focus on the mobile voice price war that has been raging since 2012.
This week, Research ICT Africa's (RIA's) latest research report indicated SA remains expensive for mobile prepaid broadband, relative to other African countries, while its 3G network coverage and average download and upload speeds are high.
"While data prices are on a steep decline in most African countries covered by RIA, they have been constant in SA at R149 in 2014. The dynamic bundling observable in other countries such as Namibia has not yet been offered by South African operators."
MTC in Namibia offers a prepaid product, Aweh Aweh Gig, which requires a weekly activation fee of R30 - for which users get 700 minutes, 700 SMSes and 1GB of data. This translates to R120 per month for 2 800 minutes, 2 800 SMSes and 4GB of data, which is less than what South Africans pay for 1GB.
While Vodacom and MTN are not cheap, RIA says the big two are among the top 10 in Africa in terms of value for money.
Vodacom spokesperson Richard Boorman backs this comment, saying the operator has to take both the speed of connection and the price of data into account. "Calls or data can be incredibly cheap, but this is pointless if you can't actually connect or connect so slowly as to not be able to do what you need to do."
Fine balancing act
World Wide Worx MD Arthur Goldstuck says there cannot be a trade-off when it comes to price and quality today. "Price must come down and quality must improve continually. This isn't the 20th century, when telecommunications could still be regarded as a luxury."
Goldstuck says, when it comes to SA's operators reacting to African counterparts' "steep decline" in data pricing, they do not appreciate just how important data is to the user, how much data people would use if they could afford more, and how the changing online media environment is becoming more data-intensive.
"Operators are trying to push all users into data bundles, which do in fact bring down the cost of data. However, more education of users is needed, and we're not yet seeing that happen."
BMI-TechKnowledge director Brian Neilson says, rather than a siloed focus on voice or data, SA's operators are focusing on the average revenue per user of the whole bundle of voice and data, and trying to manage that number to a gentle decline, rather than a sudden drop-off.
"This is a fine balancing act, aimed at optimising their revenues and profits, while remaining competitive. Vodacom reports on the effective cost per MB of data, which declines each year at a rate which is less than the rate of growth in MB consumed by its customers, in order to still grow its data revenues. That is how they manage their prices."
ICT expert Adrian Schofield says there is a perception that price pressures have affected quality of service. "As more users come on stream, the networks must increase capacity to handle the traffic. However, power cuts and other interruptions may be adding to the frustrations of consumers expecting high quality sustainable signals."
When it comes to price, Schofield asks: "In sheer commercial terms, why would any operator reduce its prices if it did not have to?" He says, for various reasons ? including the impact of the regulator's decisions ? the dominant operators have been able to maintain reasonably high margins, perhaps supporting a less than lean workforce.
Meanwhile, in spite of their best price-cutting efforts, Cell C and Telkom have not achieved the critical mass in terms of market share that each needs - and the lack of profits from the low margins merely exacerbates the situation, adds Schofield.
Telkom communications head Jacqui O'Sullivan says Telkom is focused on offering maximum value across its product range. "The company recognises the growing demand for high-speed broadband and is well positioned to deliver on this demand."
Boorman says Vodacom is investing around R9 billion in its South African network this year, on top of three consecutive years of spending R7 billion. "This has allowed us to increase capacity and introduce faster technology, and in doing this we've been able to bring prices down in a sustainable fashion." Data traffic on Vodacom's local network is up 62% year on year, as per its third quarter trading update.
MTN and Cell C had not commented by the time of publication.