Weakening economy drives SaaS adoption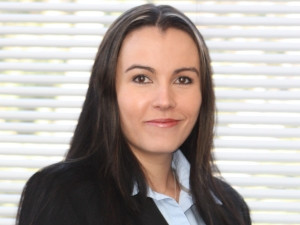 A weakening economy has seen organisations adopting the software as a service (SaaS) platform, as they look for innovative ways to reduce costs, as well as for better and more effective deployment of IT resources.
So say Bernadine Joaquim, regional channel manager at Mimecast SA, and JJ Milner, MD of Global Micro Solutions.
The two argue that, with the unpredictable growth of unstructured data that organisations are being faced with, they are also seriously looking at SaaS.
According to Joaquim, the enormous growth of unstructured data is also leading to more complexity and risk within organisations, making management and accurate budgeting nearly impossible and costly.
Therefore, she believes organisations are looking at technology that requires no additional investment in hardware or software, and that easily integrates with existing IT systems.
"Businesses require 24/7 availability, as well as support due to the increased use of multiple personal mobile devices for business purposes, and this is driving the uptake of SaaS technology. Compliance and liability are also growing themes that businesses in South Africa need to consider in their ongoing strategies."
Fellow industry player Milner points out that the uncertainties around the local economy are driving organisations to deploy SaaS.
"There is such uncertainty around exchange rates, power, skills shortages, labour market reform (or lack thereof), inflation, lack of credit, political risk and compliance regulation, and SaaS provides a convenient, affordable, low risk and predictable way for South African businesses to take advantage of leading technologies," says Milner.
Concerning the maturity of SaaS in SA, Milner says the likes of hosted e-mail and hosted backup are certainly very mature, but areas like hosted ERP or CRM and accounting still have a way to go.
In response to this, he says, Global Micro is working with a number of partners in those areas to bring some exciting solutions to the market in order to fill this gap.
Meanwhile, Joaquim says even though SaaS has been around for a long time in SA, it is by no means considered mature but has been a point of discussion and interest.
"However, in saying that, we have seen a dramatic increase over recent years with more and more companies implementing SaaS technologies, and e-mail seems to be the most logical point to start their cloud journeys," she says.
"The role of e-mail has grown within organisations, so has the number and importance of data contained in e-mails."
She also reveals that, as a company, Mimecast enjoyed 37% year-on-year growth for the local operations in the last fiscal year.
"This indicates that more and more businesses are taking SaaS seriously. In addition, Mimecast continues to expand its overall market share in hosted email security, from 31.2% in January 2012, to 41.1% in January 2013, according to a study by BackChannel."
Regarding its channel strategy, Joaquim says cloud vendors do not traditionally sell through the channel.
"Mimecast is different in this regard; we blend new thinking with tested routes to market and, therefore, have a 100% channel-focused approach with a through-partner revenue model. We have a tiered channel structure, with value-added resellers that have the ability and flexibility to build services around our cloud offering, increasing service and cloud revenues for our partners."