Banks must think like tech companies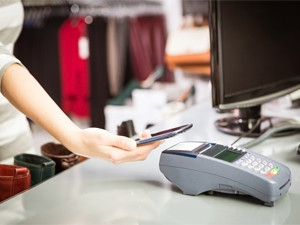 Technology companies are forcing the evolution of the banking industry, compelling traditional financial institutions to emulate the attributes these tech firms use to their advantage.
As Amazon, Apple and Google step out of their tech boundaries, into fintech, and disruptive hi-tech payment solutions overtake some financial offerings, banks have to dip into tech companies' toolkit of innovation, adaptability and agility.
Banks need to start thinking and working like technology companies, and use innovative thinking and big data to better understand their customers, says Barclays Africa Group CIO, Ashley Veasey.
Veasey says the banking industry is changing and the banks' competitors are no longer traditional financial institutions but rather fintech start-ups, technology companies and retailers, all of which are aggressively pursuing the lending and payment space.
He explains: "Instead of trying to sell individuals a financial product, we should be looking at how we use technology and the data we have to massively improve the quality of their day-to-day lives, and then support this with our financial services capability."
Think tech
According to Absa Investments analyst Chris Gilmour, the use of Internet banking and smartphones is encroaching on traditional banking methods. Plenty of tech companies, especially in the US, are getting involved in banking services.
"Let's remember that banking today revolves around moving data from one entity to another, effectively... banks need to be able to think like IT companies if they are going to be able stay ahead of the pack," he says.
Although tech companies are aggressively getting involved in the banking industry, Gilmour believes the banks still have big advantage because of the close relationships banks share with clients.
"The greater their understanding of clients' needs, the better able banks will be to retain those clients. So, for upper echelon and corporate banking, IT companies are still far behind the banks. But for normal transactional banking, the gap is closing and the banks that will do best in this arena will be those that act in an innovative way, just like their IT counterparts," he says.
Putting tech to work
Banks already have the information to predict and provide for their customers' everyday needs; however, they need to push the envelope to ensure their survival.
Veasey believes the banks must be more innovative and strategic in their thinking, similar to the way tech companies go about doing their business. "Across the world, technology companies are eating away at banks' breakfast, lunch and dinner."
"It isn't about banks trying to enter or compete in the online retail space, for example, or against the likes of a traditional technology provider, but rather about being far cleverer in how we use the data and relationships we already have, and how we use our technology to change the way we add value to customers' lives," Veasey explains.
Technology can provide more proactive, intuitive products and services, and allow banks to get closer to, and build more trust with, customers than ever before, he says.
Frost & Sullivan Africa director of growth implementation solutions, Alistair Petersen, believes traditional banks have no choice but to become more tech-savvy.
"Traditional banks cannot survive without becoming agile in their ability to develop customer experiences that surprise and delight through the use of various technologies. It is called the omni-channel experience and traditional banks need to be at the vanguard of these new technologies."
Petersen says banks like Standard Bank and Investec have realised they need to have flexible back-office platforms to support the demand for new technologies.
"Cloud-based systems are being adopted by banking and financial services institutions to create more flexible on-demand services that are highly scalable without the usual over-investment in hardware capacity," he says.
But wait
Not everyone believes banks should work and think like the tech companies that function to provide services based on customers' needs and wants.
ICT veteran Adrian Schofield is against the notion: "I have no issue with banks extending their product and service ranges using technology but I would instinctively prefer that my bank thinks and works like a bank."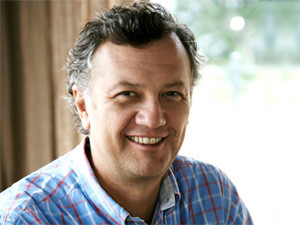 Schofield notes banks must have in place the strict disciplines, methods and procedures that secure the assets of their customers and protect their privacy.
Although there is an increasing drive towards recognising the professionalism in the technology sector, the reality is that technology companies are not imbued with the same culture as the banks, says Schofield. "It is more in the nature of technology companies to risk failure in the name of innovation and we could trot out examples of major failures arising from technology implementation that was inadequately specified or tested."
Steven Ambrose, ICT analyst and CEO of Strategy Worx, says it's not only the banks that should think and work like tech companies; rather all firms need to take on a more basic, flexible, agile, and responsive approach towards their customers.
"The current hot tech companies are massively scaled start-ups in nature, very open to trends and very responsive to their current and potential users or customers. They have the ability to move quickly and capitalise on trends. This style of business is almost the complete antithesis of the image banking projects," says Ambrose.
Local trendsetter
First National Bank (FNB) was one of the first to start the digital revolution in the local banking space, offering customers smart devices and value-add services.
FNB's banking revolution was spearheaded by former CEO Michael Jordaan, and in 2011 became the first South African bank to launch a banking app for tablets and smartphones.
The bank has since launched a variety of other services, including selling smart devices, launching mobile money solution eWallet, cellphone banking, automatic deposit terminals, and touchscreen ATMs. In 2013, the bank took it a step further and introduced an uncapped ADSL offering. Most recently, FNB unveiled its mobile virtual network operator.
So far, two million customers use FNB's digital channels to top-up either airtime or electricity each month, 4.4 million customers use cellphone banking, more than four million customers use eWallet, and about 285 000 smart devices have been sold since the launch of the service in 2011.
According to Jordaan, speaking when he was still FNB CEO, adding more services to FNB's offerings was a way of giving back to clients, as well as "disrupt a few industries along the way".
New technology can kill a business if it chooses not to integrate technology and ask how it can use tech in innovative ways, he said. "Only the innovative shall survive.
"You don't want to go changing your entire business... just because of a new disruptive technology, which shakes the way business works... you want to work with it and successfully integrate technology into your existing business.
"Innovation can make the world a better place... CEOs need to be active towards innovation and focus on an empowering culture in the work environment," he said.