Waspa fines 'serial' offender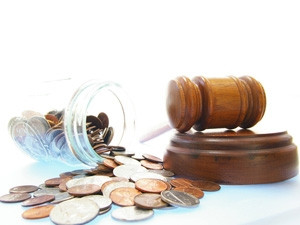 A Wireless Application Services Providers Association (Waspa) adjudicator has warned that if CellFind continues to breach its code, violations will be referred to the legal authorities so that they can be dealt with under the relevant Acts.
The association, an umbrella body that is meant to protect consumers from spam on their cellphones, fined service provider CellFind R20 000, after it was found to be a "serial" spam offender and for not disclosing where it obtained the complainant's cellphone number.
CellFind MD Jacques Swanepoel says the company is in the process of appealing the latest ruling and cannot comment further. Waspa will not comment when a matter is under appeal.
The recent adjudication report referred back to three previous complaints, all dealing with spam, and in which Cellfind was fined R30 000 and its associated company - Internet service provider Blue Label Data Solutions - was fined R20 000. One of the fines, of R20 000 each for Blue Label and CellFind, is on appeal.
Watching brief
The adjudicator, which works independently from Waspa's management committee, fined CellFind R20 000 for being a "serial" spammer and ordered the Waspa secretariat to instruct the Waspa monitor to make sure CellFind complies with the sanction.
In addition, the adjudicator ordered that if repeat offences take place, the matter should be referred to the relevant authorities for criminal prosecution or other form of administrative action under the Electronic Communications and Transactions (ECT) Act and the Consumer Protection Act (CPA).
Waspa would not be able to enforce the laws itself, but the matter would have to be referred to the National Consumer Commission, which enforces the CPA, or the cyber arm of the South African Police Service, by the complainant.
Under the CPA, any person convicted of an offence in terms of the Act faces a maximum R1 million fine, while the ECT Act stipulates a fine or imprisonment for a maximum amount of 12 months.
CellFind was also given a three-month suspension of its Waspa membership, but this was suspended for six months as long as it is not found guilty of the same offence again "as this is a serial repeat transgression".
Waspa membership is a requirement before wireless application service providers can use mobile networks to send texts to end-users. The umbrella body has previously been accused of failing to enforce sanctions, leaving consumers at the mercy of some service providers that continuously breach its code of conduct.
Different tack?
Arthur Goldstuck, MD of World Wide Worx, notes that Waspa is effective behind the scenes in resolving issues, although sanctions should be imposed more often. He adds that the challenge is that the "offender" also has legal rights, which can lead to quite a process. "It's not cut and dried."
Goldstuck notes it sounds like Waspa wants to take sanctions to the next level, which would send a resounding message to companies that view fines as immaterial.
Waspa did not respond to a query as to whether it was taking a new tack to clamp down on spammers.
Fines are immaterial to companies that are generating material profits from subscription services, Goldstuck adds.
No permission
The complaint was logged by a consumer claiming they had been automatically added to a mailing list and been sent unsolicited mail or spam. The complainant also asked to be removed from the mailing list and that CellFind disclose where it had obtained the complainant's personal cellphone number.
CellFind said it had removed the complainant from its system, but that the number was blocked on its side, so no confirmation e-mail could be sent to the complaint that the number had been removed.
However, CellFind failed to disclose where it had obtained the cellphone number, the adjudicator said. The adjudicator wrote that CellFind's breach of sections of its code of conduct, the ECT, CPA and its previous record were taken into account when determining the sanction.