Smart city market under transformation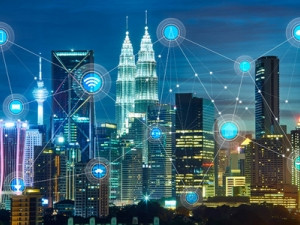 While clear smart city use cases will dominate new project launches in 2017, the market is transforming.
That's according to market analyst firm IHS, which notes this year, sectors providing clear use cases will still be the most common to launch projects in the market.
However, this will start to change, as the market is expected to mature towards a new stage of development, the firm says.
Pablo Tomasi, analyst for smart cities IOT intelligence service at IHS Markit, says verticals, including both proven successful case studies and also more innovative initiatives, will push the market into the next stage of its evolution.
He believes the category of mobility and transport will set the pace. "The vertical provides clear use cases in the form of traffic management and optimisation through the use of sensors, cameras, and platforms, while also possessing a game-changing spark in the form of vehicle-to-vehicle communication (V2V), vehicle-to-infrastructure (V2I) communication, and self-driving vehicles," says Tomasi.
IHS Markit expects companies and cities to launch an increasing number of pilot projects in the V2V, V2I, and the self-driving sphere. It also expects these projects to increase their extent and scope.
According to the market analyst firm, healthcare initiatives within the smart city framework, such as telehealth and remote patient monitoring, have great potential.
"They have yet to express their full potential, however. To expand in the market, healthcare initiatives will need to use hybrid private and public approaches," Tomasi points out.
He urges project leaders to target mainly private consumers at first, as cities will still be hesitant to embark on large-scale healthcare-related smart city initiatives. This hesitancy will be due to multiple challenges, such as sensitive data and issues with successful revenue models, he explains.
Consequently, IHS Markit expects cities to launch only limited pilot projects in the healthcare category.
Regarding mergers and acquisitions (M&A) activity, IHS says no company can face the smart city market alone.
In 2017, IHS Markit expects companies active in the smart city IOT market to use targeted acquisitions of small companies and providers to quickly gain specialised expertise. However, it notes, besides M&A activity, partnerships will still be the essential building block of the sector. Diverse partnerships will shape the market in the coming year.
"The smart city market will continue to push its boundaries, integrating more and more segments, sectors and providers," says Tomasi.
IHS Markit expects an increasing number of projects to be launched, cutting across multiple verticals and leveraging the collaboration of partners with different core expertise. It notes the market will also continue blurring the line between itself and other forms of IOT - industrial and consumer - in its attempt to find the winning formula needed to unlock its full potential.