Economic transformation requires strong ICT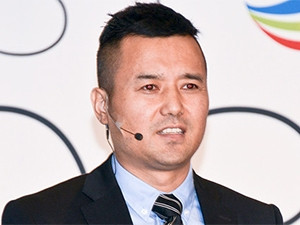 Connectivity is not only a human right but an economic growth right.
This is according to Leonard Chang, MD of corporate industry development, marketing at ICT solutions provider Huawei, who was the keynote speaker yesterday at the Vision 2030 Summit held in Johannesburg.
"Digitisation must be the engine for SA's future development, underpinned by a strong ICT policy framework, including a firm commitment to investment from government and the private sector," he pointed out.
Chang discussed the critical role played by ICT in the economic acceleration and transformation of SA, as set out in the country's National Development Plan. He outlined key findings of Huawei's 2017 Global Connectivity Index (GCI), which reflects the progress of 50 countries in terms of digital transformation. He noted Huawei's research shows that every additional US$1 invested in ICT Infrastructure over time can yield up to US$5 in GDP growth by 2025.
"SA ranked at number 31 in the GCI and is the only African country to be included in the 'Adopters' category. These are countries with an average GDP per capita of US$15 000 and who are focused on increasing ICT demand to facilitate industry digitisation and high-quality economic growth," he revealed.
Although SA takes the lead in Africa, the continent is lagging behind the others, as the world gets more and more connected, he explained.
"SA is not in a bad position; however, if we go at the same pace as we do today, we may never catch up with the frontrunners. At the same time, we must realise there is no short cut in climbing the ladder of digital transformation. We can see opportunities for SA to grow further in the GCI with more investment in broadband roll-out, building of data centres and developing cloud services. This will leapfrog the country's digitisation goals," he pointed out.
Having a Vision 2030 plan is a great start, but a vision is not enough, as an action plan with achievable targets is needed. SA has to move faster to close the digital divide, he warned.
Chang believes progression in ICT starts with SA having a real good level of connectivity.
"Different levels of economies require different levels of connectivity, while SA is still talking about mega broadband, other countries which are ahead are talking about gigaband."
China, Europe and the US are all targeting to have gigaband by 2020, while South Korea is aiming at 10 gigaband by 2020.
"In broadband affordability, SA is below average; in ICT laws and regulation, we are above average; in ICT talent potential, we are far below average in comparison to other countries."
As a key participant in the Vision 2030 Summit, Chang said Huawei aims to engage stakeholders on how bridging the digital divide can contribute to national economic growth.
"Huawei believes ICT should be a national priority strategy, with more investment and a supportive policy framework for ICT development. We'd also like to see more swift progress in significant projects like SA Connect and Safe Cities," he concluded.