Feature phones still favoured in mobile Africa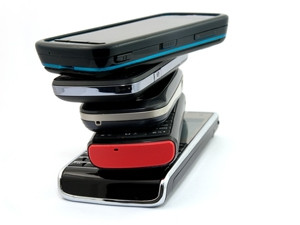 Feature phones have managed to keep a firm foothold in Africa, driving the growth in total mobile handsets on the continent, while smartphone sales slow.
Naysayers predicted basic cheaper cellphones would be phased out by now as smartphone prices came down and users' need for 'smarter' features grew ? like access to applications and mobile Internet.
However, phone manufacturers have seen interest increase in the simpler devices of the early 2000s.
The reinvented Nokia 3310 was relaunched in February at Mobile World Congress by HMD Global, the company that owns the rights to use Nokia's brand.
The device stole the show, with journalists barely noticing the company also launched three other mid-range smartphones, because it invoked nostalgia and promised an escape from the addiction of modern day all-day connectivity.
"Feature phones today still account for one in five of all mobile phones bought worldwide and the category is surprisingly larger than many think," says Strategy Analytics director Ken Hyers.
Strategy Analytics released a report saying total global feature phone shipments reached 396 million units last year, 21% of the 1.88 billion mobile phones shipped globally.
In Africa, the smartphone market totalled 95.37 million units in 2016, according to research firm International Data Corporation (IDC). The company said while this was 3.4% year-on-year growth, it represents a considerable deceleration from the double-digit growth rates seen in the previous two years.
Overall, 215.33 million mobile handsets were shipped in Africa last year, up 10.1% on 2015.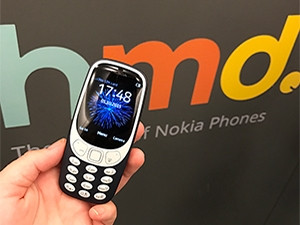 The IDC says feature phones were largely responsible for this growth, with shipments increasing 16.1% year-on-year in 2016 to total 119.97 million units.
Feature phones now account for 56% unit share of Africa's overall handset market.
IDC says demand for smartphones could have been hampered by currency fluctuations.
"Africa has always been a tough market for mobile phone companies to crack, and in 2016 that challenge got even harder," says Simon Baker, programme director for mobile devices at IDC CEMA.
"Many African economies struggled throughout 2016, and this had an inevitable knock-on effect on the smartphone market, which had previously experienced a very strong 2015."
Samsung was the number one feature phone vendor in Africa last year, with Transsion taking second place.
The IDC says Chinese vendors have been showing more interest in the African market in recent quarters and expanding into new countries.
"However, this expansion strategy is delivering mixed results across the continent. Of the big international Chinese vendors, Huawei posted year-on-year shipment growth to remain as Africa's number-three smartphone vendor in 2016, while Lenovo saw flat growth, and ZTE and Alcatel both suffered slight declines," says the firm.
Ramazan Yavuz, research manager for mobile devices in Africa at IDC CEMA, says to grow significantly in African markets, vendors have to be able to address the continent's large low-income population by providing phones that are priced very competitively.
"As such, global vendors are cautious of the lower-priced Chinese brands now entering the market and are keeping a close eye on them," says Yavuz.