10 facts about LTE in SA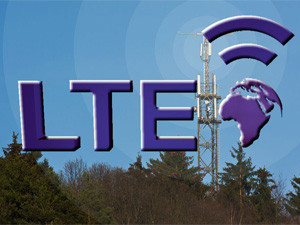 Long-term evolution (LTE) has been making headlines in the telecommunications industry as operators around the world gear up to make the 3G successor more widely available.
On Wednesday, SA's first mobile operator, Vodacom, broke LTE ground in the country with its commercial launch of the technology, in Johannesburg. While only certain Vodacom customers will be able to experience the superior speed network, it is a portent of things to come as the country's other operators are set to go live in the near future too.
Here are 10 facts about LTE, and where SA's operators are terms of its deployment:
1. LTE allows download speeds of more than double those of current 3G technologies like High-Speed Packet Access (HSPA) and Evolved HSPA (HSPA+).
2. LTE is not 4G - it is a telecommunications standard for high-speed wireless data access. Fourth-generation wireless communication services are based on this technology, and so it has become widely referred to and marketed as "4G", although technically it is 3.9G (beyond 3G, but pre 4G).
3. The Global Mobile Suppliers Association's (GSA's) Evolution to LTE update last week revealed 351 operators are investing in LTE - that is already 41% higher than it was a year ago.
4. Worldwide, 105 operators have launched commercial LTE networks in 48 countries.
5. Movicel of Angola and MTC of Namibia were the first operators in Africa to deploy LTE - in April and May of this year, respectively.
6. MTN is hot on Vodacom's heels and is set to switch on a commercial LTE network by year-end in the three urban areas (Johannesburg, Pretoria and Durban).
7. Telkom's mobile arm 8ta has been testing LTE for about a year and is offering qualifying members of the public in Gauteng a free trial, between November and the end of March next year.
8. Cell C will roll out LTE towers in select areas over the next few months, covering areas where there is fibre to the base station.
9. As it stands, the spectrum issue is still unclear. Earlier this year the Independent Communications Authority of SA postponed the allocation spectrum in the high-demand ranges indefinitely.
10. Both Vodacom and MTN are re-farming spectrum in the 1 800MHz band for LTE rollout, as the government has yet to grant mobile operators spectrum for LTE.