Local blockchain hackathon to arrest fraud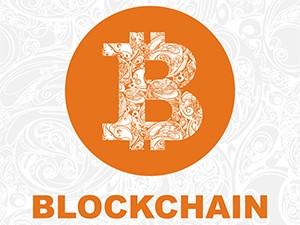 The Innovation Summit, in partnership with insurer Santam, is hosting a blockchain hackathon from 22 to 24 September, in a bid to combat fraud.
The organisers say they are offering an opportunity to all South Africans to get involved in building something new, disruptive and radical, that might change the local insurance landscape.
Although the technology is still about a decade from mainstream adoption, blockchain is a new, smarter way to automate cross-industry interactions, and represents huge increases in efficiency and massive cost savings.
Santam says fraud is problematic for all stakeholders in the ecosystem and affects much more than the cost of insurance premiums as a result. The hackathon will, among other things, investigate using a digital asset/token or currency, such as Ripple XRP or Bitcoin, as a potentially cheaper payment method than conventional methods, it says.
The hackathon will explore a number of applications of blockchain, like smart contracts, automated payments and tracking assets from when it was purchased, until destroyed or stolen. Previous claims that have been made for that asset can also be tracked, thereby helping insurers prevent, detect and counter fraud, says Santam.
"Fraud is a critical challenge for the insurance industry and we, at Santam, work with other stakeholders to promote awareness of fraud as well as continually improving our systems of detection and prevention," says Nathan van Rooyen, head of digital business support at Santam.
"We have now partnered with the SA Innovation Summit to challenge blockchain experts to use this innovative technology to find solutions to fraud that the industry could adopt. Preventing and reducing fraud will benefit consumers and insurers alike."
The organisers say participants do not necessarily need any experience in blockchain or cryptocurrencies to participate, as mentors and specialists will also be in attendance. However, blockchain developers are also welcome.
Mentors will work with teams on how to rapidly deploy working prototypes. Prizes include R10 000 cash for the winning team, training courses from the Bitcoin Academy and spot prizes during the event.
The number of entries is limited. Click here to sign up.