Google Plus 'stronger' in emerging markets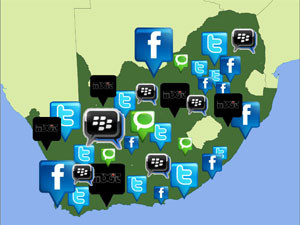 Although the number of SA's Google Plus active users still pales in comparison to the likes of Facebook, it remains among the world's emerging markets showing growth, according to market research firm GlobalWebIndex (GWI).
The firm notes the number of global Internet users with Google Plus is on the rise, having reached around 54% this year, compared to 50% in 2013. However, adds GWI, the figure masks strong differences by region and country.
"It is in fast-growth markets where online populations are the most likely to be actively using the service each month - with Indonesia (36%) and India (35%) topping the list of GWI's 32 markets," it says in a recent report.
Around 33% of SA's Internet users are on Google Plus, according to GWI, while they remain "highly active" on other social media platforms.
Fuseware MD Mike Wronski notes Google Plus user figures "must be taken with a pinch of salt", as people who use Gmail and YouTube services automatically have Google Plus profiles. This makes it difficult to distinguish between automated updates, and those posted by actual users, which contributes to "artificially boosting engagement numbers", he adds.
Lagging behind
According to the South African Social Media Landscape 2014 study by World Wide Worx and Fuseware, Google Plus has remained the laggard among social networks, with only 466 000 active users, just marginally higher than a year ago. The study also says Facebook has the highest active user figures, with around 9.4 million, up from 6.8 million users a year before.
Wronski adds Google Plus' local statistics show it remains a "niche network", with a lower amount of high-quality content. "Engagement-to-follower ratios are much lower on this network than on Twitter, comparatively. This indicates that while many people may have explored this network and registered, they are not actively logging on and engaging with content, and the network by and large does not function as a primary social media platform."
Mxit - the previous market leader - has six million users amid strong competition from instant messaging platforms WhatsApp and 2Go, as well as from the growth of social networking on phones. Meanwhile, Twitter demonstrates the highest percentage growth among the major social networks, from 2.4 million to 5.5 million, the World Wide Worx report says.
World Wide Worx MD Arthur Goldstuck notes the most significant finding, apart from the growth, is the increased amount of users accessing the platforms through their cellphones. "No less than 87% of Facebook users and 85% of Twitter users are accessing these tools on their phones," he says.