SA fails to realise ICT investment benefits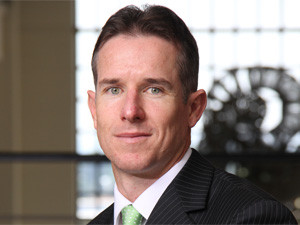 In SA, although progress is being made in ICT consulting services, there is less focus on metrics to measure the business alignment or the business benefit realisation of the ICT investment.
So says David Martin, GM for consulting services at Dimension Data Middle East and Africa, who explains that in challenging economic times, there is increasing pressure to justify any ICT spend.
IT consulting is a field that focuses on advising businesses on how best to use IT to meet their business objectives. In addition to providing advice, IT consultancies often estimate, manage, implement, deploy and administer IT systems on businesses' behalf, known as outsourcing.
"As a result, any consulting spend is more focused on current operational issues and 'fire fighting' rather than on strategic or entrepreneurial objectives," says Martin. "In the absence of strategic planning, ICT investments often result in integration issues and solutions that fail to deliver to all of the intended business objectives," he adds.
He also points out that well-defined ICT strategies, service catalogues and roadmaps are more common in overseas markets than in SA.
"The absence of a service catalogue results in avoidable tension between ICT and business that results from misaligned expectations. This also contributes to increased ICT staff churn. ICT is sometimes seen as a cost and not a benefit to business, and is, therefore, sometimes viewed as a necessary evil to provide basic technology services that will support the business. In overseas markets, ICT is rather seen as a vital ingredient to ensure business value creation."
Describing other trends in IT consulting services, Martin says ICT spend is more business-case driven, which includes introducing additional ICT functionality to drive customer satisfaction, revenue and market share, as well as optimising ICT architecture to reduce the overall cost of ICT.
This drives the need to have an effective ICT strategy in place to ensure that limited ICT budgets are utilised as effectively as possible by being allocated correctly to maximise business benefit, he explains.
"ICT can increasingly be seen leading rather than just supporting the business transformation and change, in terms of costs savings, optimising cycle times, and increasing line-of-business profitability."
He also points out that governance, especially among the public sector, is gaining ever-increasing importance.
"This leads to various engagements from pure governance to security to business continuity or disaster recovery. In addition, Dimension Data is witnessing increasing interest from the market to assist clients in defining their enterprise mobility vision, strategy and roadmap, as well as assess their readiness for cloud computing."
According to Martin, Dimension Data's Consulting Services Division was opened as a dedicated consulting practice in August 2010.
"Initially, the first wave of new hires comprised existing Dimension Data employees who had the necessary business, strategy and technical consulting skills to transfer from some of our existing lines of business.
"As new opportunities have arisen, Dimension Data has interviewed other non-Dimension Data individuals in the market who have had the necessary experience, skills and passion to complement the existing team, and to help take our overall consulting capabilities to the next level. Going forward, we will be looking externally to further bolster our strategy and process consulting teams," Martin concludes.