Govt at odds with Eskom over IPPs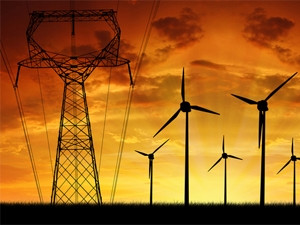 The South African government has made it clear it is pursuing a diversified energy mix which includes independent power producers (IPPs).
During a media briefing in Pretoria yesterday, Jeff Radebe, minister in the presidency for performance monitoring and evaluation, said government had no intention to change the course of the IPP programme "midstream".
Radebe's comments come after Eskom chairperson Ben Ngubane wrote a letter to energy minister Tina Joemat-Pettersson indicating the power utility will not sign further power purchase agreements with IPPs without engagement over the matter.
The power utility is concerned private producers, from which it is compelled by government to buy at prices it does not negotiate, will undermine Eskom's future revenue streams. It also says there is no need for new IPPs as the power grid is stable now.
The South African renewable industry and environmental groups have lambasted Eskom following its decision to snub IPPs.
In a statement this month, Joemat-Pettersson reiterated: "South Africa is pursuing a diversified energy mix which includes independent power producers and the nuclear new build programme in support of the government's programme of economic growth and development."
She added there will shortly be announcements on the expedited round for renewable energy projects. "The ministry of energy will not be distracted from its mandate and responsibilities to ensure and maintain security of energy supply."
Following Eskom's decision to halt IPP power purchases, finance minister Pravin Gordhan also recently appeared to take a swipe at Eskom chief executive Brian Molefe, saying the utility boss was "not qualified to make policy statements" and the IPP programme was still a key state policy.
Radebe said government had not changed its position regarding IPPs or nuclear.
"In fact, this independent power producer programme is regarded as one of the best in the world, where about R192 billion of private sector investment has already been put into the South African economy. So there is no way that we can change course midstream - it's going ahead."