ITU calls for Internet innovators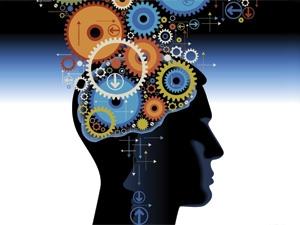 The International Telecommunications Union (ITU) has issued a call to the world's young innovators, inviting submissions for its competition in which winners can take home $5 000 (R56 000) in funding.
The Young Innovators Competition - now in its fourth year - accepts entries from start-ups that aim to use the Internet of Things (IOT) to improve people's lives. In a recent statement, the ITU said it hoped to attract many ideas from emerging economies, where high technology costs have negatively affected past innovation efforts.
"Ideas may focus on methods to expand access to existing technology, such as near-field communication, RFID [radio-frequency identification] or QR [quick response] codes, or might involve applying IOT technology to specific fields, such as agriculture, water management, transportation or other areas of particular relevance to developing communities," the ITU said.
The body added it also welcomes ideas on the "Intranet of Things" - local networks of IOT devices functioning on a smaller scale to serve a concrete social purpose.
Blaise Judja-Sato, ITU Telecom conference executive manager, said IOT can make a massive impact in emerging economies, including "reducing the risk of famine to amplifying currently scarce resources in healthcare or increasing efficient, sustainable energy production".
According to the ITU, two of the selected winners will attend its Telecom World conference in December, to pitch ideas before industry and government leaders, participate in workshops and benefit from a year of ongoing mentorship.
African success stories
African ideas have fared well in the competition in recent years, including South African Ludiger Peter, whose Health in Your Pocket app was named as a finalist in 2012. Half of the 10 winners chosen from last year's competition were innovations from the continent:
* The Al Dalilah Advanced Operational GPS, developed by Ahmed Fawzi from Egypt, is an advanced tracking and first-response system using meteorological data.
* M-Tambula, developed by Ugandan Brenda Katwesigye, provides the elderly with easy access to public services using interactive voice response over mobile phones.
* NduruApp, developed by Thomas Kioko from Kenya, is mobile app to manage aspects of road safety in the east African country.
* SalvageHub, pioneered by Oscar Ekponimo from Nigeria, is a Web and mobile platform to reduce food wastage at individual and retail levels.
* SiSwApp, created by Timothy McDermott, is an English-SiSwati translation app aimed at assisting migrant workers in Swaziland.