Joburg, Cape start-ups lack global connectedness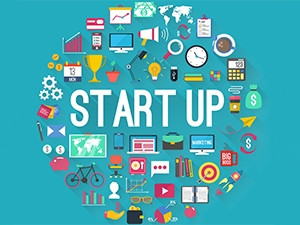 Although Johannesburg and Cape Town's tech start-up scenes are growing, they lack the global connectedness to flourish.
This is according to the Genome Global Start-up Ecosystem Report 2017, a global collaborative effort to help regions everywhere nurture and maintain thriving tech start-up ecosystems.
According to the report, globally-connected start-up ecosystems grow faster and perform better than less-connected places. It notes globally-connected ecosystems tap into a worldwide circulation of ideas, knowledge, talent and capital.
Through global networks that are rooted in relationships between entrepreneurs, start-ups in these ecosystems can access global customers at a very early stage and develop globally-leading products and business models, Genome adds.
Jozi hub
It points out Johannesburg has become one of the main technology innovation hubs - comprising the country's largest R&D, aerospace, high-tech manufacturing, biotech, ICT and media clusters.
As of today, it says, Johannesburg is already home to an estimated 200 to 500 currently active tech start-ups. Johannesburg's rapidly growing tech scene had over 180 start-up events last year, while the city's combined financial resources infused funding of nearly $252 million for its most promising companies, the report says.
According to Genome, the average early-stage funding per start-up in Johannesburg is $10 400, while the global average is $252 000.
Johannesburg indicates the third highest percentage of start-ups that experienced positive corporate interest and involvement, at 67%. The global average is 51%. Some 27% of start-ups in the city reported they are offering a product that is the first of its kind globally. The global average being 34%, this underlines the approach to focus on the local market, says Genome, adding only 10% immediately target the US or UK market, far below the global average of 36%.
"Most of the start-ups in Johannesburg focus on innovations to address local challenges, with significant support from the City of Johannesburg, Wits University and The Innovation Hub," says McLean Sibanda, CEO of The Innovation Hub.
The report says Johannesburg start-ups have one of the toughest times hiring engineers, with a median time of 60 days compared to the global median of 41 days.
"South Africa is bottom of the tables in terms of entrepreneurship and we have one of the highest unemployment rates in the world - all of these issues need to be addressed. My dream is for the private and public sectors to work together to support entrepreneurs with effective funding and business support to create the jobs that we need and to solve our local problems and challenges," says Claire Bussetti, a financial services professional.
Genome believes the high concentration of talented people in the area helps new start-ups move quickly.
Silicon Cape
As for Cape Town, Genome says recent years have given the city a new status as Africa's prime locale for start-ups. It points out that much of Cape Town's talent comes to Silicon Cape for its solid academic institutions and stays for its moderate living expenses and friendly people.
The Western Cape's start-up history can be traced back to 1999 when US-based VeriSign acquired Mark Shuttleworth's Thawte in a stock purchase of $575 million, the firm says. It adds Cape Town is now home to the most IT-based companies on the African continent, including an estimated 700 to 1 200 currently active tech start-ups.
As one key driver of growth, the local ecosystem is home to the most mature funding landscape on the continent, resulting in comparably high amounts of funding being invested into fledgling start-ups.
It notes seed funding in Cape Town predominately comes from angel investors operating through accelerators.
However, it says Cape Town is an emerging city that is not yet "plugged into the global ecosystem and its fluid exchange of resources".
According to the report, one-third of Cape Town start-up founders have gained at least two years of prior experience in a fast-growing start-up, making them 5% more experienced than the global average.
"Small angel rounds are available, but very few break into the super-angel or even series A market. The start-up perspective is that there are no investors. From an investor perspective, this is often due to the quality of the start-ups," says Nevo Hadas, partner at &Innovation Consulting.
Genome points out Cape Town start-ups require 53 days to hire a software engineer. While it takes nine days longer in Johannesburg, the global average lies at 46.
"Constraints are significant and competition for talent is heated, but interest in and recognition of the quality of companies/products along with significant international cost benefits make Cape Town extremely attractive," says Brett Commaille, lead partner at AngelHub Ventures.