Load-limiting 'disastrous' for tech equipment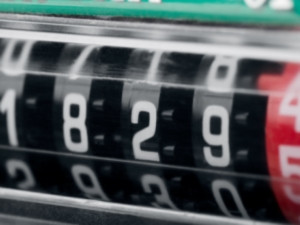 There are two potential problems with the city's plans to introduce load-limiting, including the series of 30-second warning power cuts and a lack of reliable signal to ensure accurate readings on smart meters.
The new system allows the City of Johannesburg and City Power to remotely monitor household energy usage and curb excessive consumption during periods of constrained supply using smart meters.
More than 65 000 smart meters have been installed across Gauteng, with a further 150 000 households expected to be equipped by the end of October.
When fully implemented, load-limiting should allow City Power to avert the first two stages of load-shedding and reduce the effects of stage three. SA is currently experiencing a series of rolling blackouts caused by Eskom's maintenance project.
Load-limiting will happen at the same time as load-shedding; however, households with smart meters will be able to keep their essential appliances on. An SMS is sent to the resident, half an hour before load-limiting starts, and if power usage is not significantly reduced in this time, a series of five 30-second power cuts will act as a warning before the power is cut off completely.
Damaging to tech
However, the 30-second cuts would be deadly to technical and electrical appliances, which are often the most expensive items in the home and are sensitive to power supply.
Swift Consulting CEO and tech blogger Liron Segev says the short, repeated power cuts to households will be "disastrous" for tech equipment. "Those types of very small intermittent power cuts will be quite serious for all electrical equipment, from your WiFi router to your coffee machine.
"It would be better for the power to be switched off for 30 minutes than 30 seconds."
However, City Power MD Sicelo Xulu argues no problems with the short power cuts were experienced during the pilot project. He says the city is expecting residents to comply within the initial half an hour so there will not be any damage as a result of the mini power cuts.
Teething problems
Smart meter rollout began in 2013 in an attempt to resolve issues around inaccurate billing, which were caused by post-implementation problems, after the city moved its disparate systems onto a SAP platform, through a project codenamed Phakama.
The meters work off cellphone networks and each has a SIM card, which transmits readings in 30-minute intervals to a central hub. The consumption readings are then incorporated into City of Johannesburg bills through an automated process, eliminating the need for meters to be read manually.
Smart meters have been rolled out in suburbs all over Johannesburg, including Randburg, Kensington, Parkhurst, Craighall, Parkview, Victory Park, Bryanston, Olivedale, Orange Grove and Sharonlea.
In theory, the reading on smart meters should be accurate, but are often not, says Democratic Alliance environment and infrastructure shadow minister, Ralf Bittkau. "The signal in some areas is not strong enough to transmit the data and as result of the above, the city uses estimates, which is often 300% more than normal usage and thus disputes get registered."
The councillor says, once the initial hiccups have been resolved "the entire billing process will become far more accurate and less prone to human error".
Orange Grove resident, Dori van Loggerenberg, who had her smart meter installed last year, says her bill almost doubled after the installation. She adds the city told her the problem was caused because the smart meter had yet to be activated, so the city was relying on estimates.
This went on for a few months and interest was charged to Van Loggerenberg's account as she continued to only pay what she did before. However, this was "eventually cleared up" when all smart meters in the area were activated, she says.
Xulu notes there are two issues affecting the proper working of smart meters:
1. The technology relies on cellphone networks, so signal may be weak in areas of dense population.
2. In some areas, the city has been underestimating or overestimating power usage of households for years. If a very different bill is given after a smart meter is installed, it could be because it is the first time a correct reading has been taken.
Xulu encourages residents to call the dedicated call centre if they are experiencing problems, on 087 022 0540. A technician will then be sent out to find out if it is one or the other cause. "If it is the first problem, we will ask that the network providers in the area install signal boosters. If it is the second problem, a technician will test the meter and prove to the resident that it is being read correctly."