SA firm provides FB gifting link
Citymob boosts online shopping with a new Facebook gifting programme.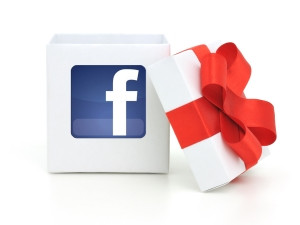 Online shopping in SA has received another boost with the launch of Citymob's new gifting programme on Facebook.
Citymob, a Cape Town-based online shopping platform, has launched a gifting programme integrated with Facebook that enables users to send gifts via the birthday reminders on the social network.
Shoppers can choose exact amounts to send to recipients and the company notifies both the giver and receiver of the transaction. Users are also able to purchase a gift and set a delivery date so that gifts arrive promptly.
The launch of the Facebook gifting platform is a result of members' constant requests for gift cards, says Citymob co-founder Luke Jedeikin. "People already gift Citymob's quirky mix of design products all the time. We had people asking for gift cards every other week - so we did it for our fans."
Jedeikin says while e-gifts are not new, Citymob's execution is "unique". "Nobody allows so much customisation - rand values, artist designs, subject lines and messages. Technology-wise, our Facebook integration, as well as gifter and giftee notifications, are the gold standard."
Citymob was launched in 2010 and offers various products to its members at up to 70% off the retail price. Membership is free, but by invitation only.
Growing trend
The launch of this Facebook gifting programme is testimony to the growing popularity of online shopping in SA, says World Wide Worx MD Arthur Goldstuck.
Referring to a recent MasterCard Worldwide Online Shopping Survey, Goldstuck says online shopping is showing significant increase among South Africans, with 58% of respondents saying they use the Internet for online shopping. This is an increase from the 44% who did online shopping in 2009, and 53% from 2010.
Business owners are increasingly seeing the opportunity online retail offers in growing the business, says Goldstuck. "Almost all retailers realise they have to go into online shopping. The real issue is that they don't have their strategies sorted out yet."
He explains while many traditional retailers have Web sites where they enable sales, most are not effective at it. "The guys who are the most effective are the more streamlined online shopping operations, like Citymob and Takealot, for example. But your general retailers don't yet have a big online presence."