Opera introduces power-saving mode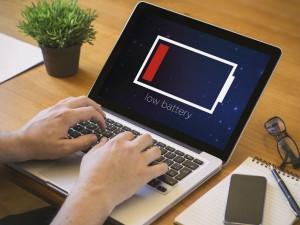 Opera's Web browser for computers now features a power-saving mode to extend laptop battery life.
The company claims turning the mode on will allow laptops to run up to 50% longer, depending on hardware, when compared with rivals such as Google Chrome or Firefox.
"Since people spend almost all their time in their Web browser and relatively speaking little time in other desktop applications, this is something we can do something about," says Opera's VP for engineering, Pawe? Miniewicz.
To deliver these power-savings, Opera made several under-the-hood optimisations. These included:
* Reduced activity in background tabs.
* Waking the CPU less often due to more optimal scheduling of JavaScript timers.
* Automatically pausing unused plug-ins.
* Reduced frame rate to 30 frames per second.
* Tuning video-playback parameters and forcing usage of hardware accelerated video codecs.
* Paused animations of browser themes.
"We believe these optimisations will save battery life without compromising speed and functionality," says Miniewicz.
The browser will suggest users enable the power-saving mode when their laptop reaches 20% remaining battery capacity.
Miniewicz explained how the company tested the product in a blog post.
Opera used two different laptops in the tests: a Lenovo X250 with a Core i7-5600U processor and 16GB RAM, as well as a Dell XPS 13 with 16GB RAM running on Windows 10, 64-bit, high-performance power mode.
The tests included keeping 11 popular Web sites, including YouTube, active in different browsers until the computer died.
This is the third major feature Opera has added to its browser in recent months. Earlier this year, it got an ad-blocker and free VPN service.