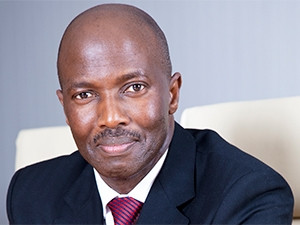 Uberisation" ? the trend of industry disruption caused by an unlikely competitor ? has become a global phenomenon.
It has become the number one concern for business leaders globally, according to IBM's study "Redefining Boundaries: Insights from the Global C-Suite".
In fact, says Hamilton Ratshefola, country general manager, IBM South Africa, more than a quarter of business leaders say they expect competition from outside their industry; in essence a competitor they can't even see coming.
Just a few years ago, the biggest risk faced by businesses was the appearance of a new rival with a better or cheaper offering, making it relatively simple for them to alter strategies. Well-established companies are now being challenged by new entrants, with completely different business models, and smaller, more agile players, he notes.
"Most leaders I talk with admit they find it hard to see what's coming next. Many say they are focusing heavily on changing the way their organisations engage with customers ? focusing on customers as individuals and driving more digital interaction.
"Still a customer 'needs' gap exists. And it's this gap that is easily exploited by a competitor who spots it and is able to fill it, simply because they approach the problem from a slightly different point of view.
"According to the study, CxOs believe cloud computing, mobile solutions, the Internet of things and cognitive computing are the technologies most likely to revolutionise their businesses.
"Their reasoning, I expect, is that placing predictive and cognitive capabilities inside the business will help forecast what might happen with a greater level of confidence and get ahead of unseen competitors," says Ratshefola.
"We must appreciate the fact that today the competition simply isn't who you thought they were and look for ways to see the invisible before it's too late."
Ratshefola will unpack the study that will aid companies in knowing their competition and aligning their strategies accordingly at the IBM C-Suite Study Executive Forum, which will be held at the Four Seasons Hotel, The Westcliff, Johannesburg on 15 March.