Hot and cool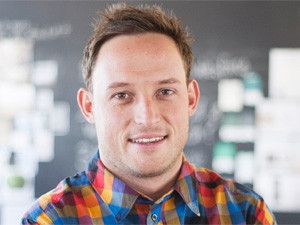 'Keep calm and carry on' may have been a mantra that pulled many of us through the travails of 2012, but now it's history. Camouflage and emerald green are the design trends that are going to be hot, hip and trendy this year, according to Citymob MD Luke Jedeikin. The Irish army looks set to have a field day.
Such shifts in fashion are unlikely to grab the attention of many high-tech firms. Citymob, however, is different. The online retailer specialises in supplying customers with 'design-intensive' products from all over the world that are attractive, high quality and, most importantly, cool. It boasts an online community of nearly 300 000 design-savvy shoppers and an online catalogue that comprises around 1 500 products ranging from inexpensive mugs and pens, to costly jewellery and furniture. Citymob's product offering will double by year-end, says Jedeikin.
"We don't just supply luxury goods but also items that are fun and quirky. There's a strong demand for products that are well designed. People enjoy coming to our site and looking to see what's on the market," he says.
"There's a joy that people experience when they see good design and a joy associated with purchasing a well-designed product," adds Jedeikin.
Citymob believes it can build a good business by tapping into this joy. Its customers, sales and revenues have all increased rapidly in the past year. Jedeikin points out that Citymob's business is different from most online retailers. "When people go onto most e-commerce sites, they know what they're looking for. They're trying to find the best deal. When people come to Citymob, they don't know what they want. They're looking to be surprised, excited, inspired. They tend to buy on impulse and buy a present for a friend or for themselves," he says.
To succeed, Citymob must frequently refresh its product catalogue with goods that continue to appeal to its audience. It must also cultivate close ties with its growing consumer community and ensure its purchase and delivery services are slick and efficient. Few things cool the ardour of an impulse buyer more than having to wait weeks for their funky purchase to arrive. Most importantly, the company itself needs to remain cool.
A former strategist at design agency Coley Porter Bell, Jedeikin isn't daunted by the challenge. "We're providing South Africans with a wide range of really great products from around the world. Most of these products can only be sourced from us," he says.
Starved of choice
Jedeikin's optimism is not tempered by the economic slump gripping SA. "When times are bleak, people want colour and fun in their lives," he says. South African consumers, he argues, have long been starved of choice because big local retailers are traditionally cautious about the type and range of designer products they stock. Jedeikin points to Citymob's rapid popularity as vindication of this view.
There's a joy people experience when they see good design.
Citymob also provides local producers of designer goods with the opportunity to have their products displayed alongside the work of top designers from around the world. About 60% of Citymob's products are local. These products can get to market far quicker online than through conventional retail channels, says Jedeikin. He adds that Citymob also enables local retailers to trial products on its online site before committing themselves to stocking them in their traditional stores.
Citymob is investing heavily in upgrading its warehousing, logistics and services operations. Its headcount has swelled from three to 30 in two years. The company acknowledges that service levels slipped during the festive season, but says they've improved significantly since the beginning of the year.
When times are bleak, people want colour and fun in their lives.
Jedeikin says Citymob continues to be self-funding and has operated in the black since its first year of trading. However, it may soon look for additional backers.
Intellectual capital
"The three founders of the business and an angel investor provided the initial finance for the company. We may look for new investors later this year, but we won't be looking just for finance. We want investors who can also provide intellectual capital."
Citymob has already proved its ability to quickly adapt to changing market conditions and identify new opportunities. When the company was launched late in 2010, it targeted the group-buying market and offered discount deals to online purchasers. Within months, it faced heavy competition from the likes of international giant Groupon as well as well-heeled local rivals such as UbuntuDeal, Daddy's Deals, Dealify and Zappon.
"We realised we needed to pioneer our own space and not be a 'me-too' firm. We could have pivoted the business into the next big e-commerce trend, apparel, but when that market matured, we would have been back to square one with lots of big competitors. Instead, we carved our own niche in the designer goods business where we could establish a strong presence," says Jedeikin.
Such displays of foresight and flexibility bode well for the future of Citymob. The fashion and design markets are notoriously fickle. Having successfully switched its business, Citymob is concentrating on building a strong platform for growth.
'Keep calm and carry on' would have been a great motto for the firm.
First published in April 2013 edition of ITWeb's Brainstorm magazine.