Teraco raises R1.2bn in funding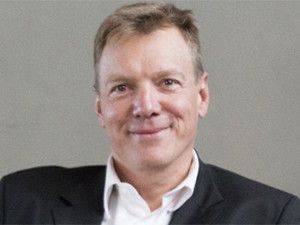 Data centre operator Teraco has raised a medium-term funding facility from Absa amounting to R1.2 billion.
Teraco CFO Jan Hnizdo says the funding is earmarked for further investment in data centre infrastructure and will also be used to expand the Teraco Campus in Isando.
"The site presently has 20MW of capacity, which needs to all be brought online. We have also purchased land adjacent to the existing site, allowing for further expansion. In addition, a component of the funding has been earmarked for the construction of Teraco's new data centre in Bredell."
Hnizdo says the Bredell site has 24MW of power and more than 6 000m2 of technical deployment space and will eclipse the existing Teraco Campus from a power availability perspective.
"Bredell will be the largest commercial data centre in Africa, and Teraco, the largest commercial data centre operator in Africa," notes Hnizdo.
He says the Absa facility will enable the plant and data centre fit-out of the newly completed facility located on the Isando Campus to be completed. It will also partly fund the Bredell facility where construction commenced in November 2016, and is due for completion towards the end of 2017.
"Our partnership with Teraco over the years has played a significant role in their growth and expansion," says Jason Abt, principal at Absa. "We believe Teraco has an important role to play in Africa's ICT sector and this facility will further entrench Teraco as the market leader in vendor-neutral data centres in Sub-Saharan Africa."
The company has expanded its footprint over the last nine years to include four data centre facilities located in Cape Town, Durban and Johannesburg, which combined, at current facilities end-state, will comprise 50MW of power and over 18 000m2 of data centre space.