Mozilla opens up local ecosystem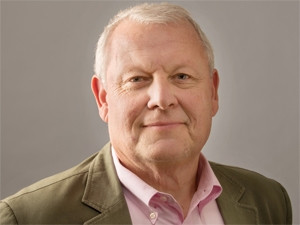 SA's mobile ecosystem is about to get a little more crowded, as Mozilla - known locally for its Web browser up until now - is about to bring its Firefox operating system (OS) to Africa for the first time, with MTN as its first South African partner.
Mozilla, which prides itself on being a champion for open ecosystems and equal opportunities in an industry of closed ecosystems, announced this morning it has teamed up with MTN SA and African operators Airtel and Tigo (operated by Millicom) to bring its Linux-based OS to the continent.
While the timing and pricing will be determined by the said carrier partners, Mozilla confirms the three are working with Mozilla to bring the first Firefox OS smartphones to Africa, "soon". Pricing and device details will be revealed by Mozilla's local partners in due course, says Mozilla.
Rick Fant, Mozilla's VP for planning and ecosystem, says the growth of Firefox OS into Africa "holds great promise for enabling millions more people to access the mobile Web at an affordable cost, while helping to remove control points in today's closed mobile ecosystems".
Firefox OS allows developers everywhere to create and distribute relevant local content locally, or globally, without gatekeepers, explains a Mozilla spokesperson. "Firefox OS extends what developers can already do with the Web. We don't want Firefox OS to lead to applications that only run atop Firefox OS or the Firefox browser. That's an important difference between what we're doing and proprietary mobile stacks today: we don't want a competitive advantage for Mozilla; we want a competitive advantage for the Web."
Low-cost boon
Ovum analyst Richard Hurst says the local entry of Firefox OS will offer more choice in terms of smartphone operating systems and should also serve to lower the cost of the devices, making more devices accessible to a larger portion of the population.
While it is not yet clear which Firefox OS smartphones will be available locally, it is expected that they will cater to the low- to mid-tier living standards measure market (LSM) - further intensifying the competition SA has seen on the low-cost smartphone front this year.
"I think here we will see the youth market being the main target market, with perhaps the middle- to lower-LSM groups following. One of the key characteristics of the OS is its simplicity for the end-user and this will be of great benefit for its target audience," says Hurst.
BMI-TechKnowlege analyst Clinton Jacobs says it appears, at least initially, that the Firefox phone is targeted at the lower end of the market. "This segment of the market appears to be getting very competitive as this is where the low hanging fruit and growth is."
App availability
Liron Segev, CEO of Swift Consulting and tech blogger, says the introduction of Firefox OS will be a big pull for local developers, as it is based on HTML5. "The open standard means developers will easily be able to write apps for the platform."
The big factor for Firefox OS's success on local shores, says Segev, will be how the market accepts a new OS. "It is a bit of a shakeup, a whole new OS. For the ecosystem to be successful, it must work well with a variety of apps. We have seen how a lack of app support can build or break a platform, as was the case with BlackBerry, which has suffered due to apps not being supported."
The same thing applies to Firefox, he says. "The question will be whether developers will take the time to develop existing apps on Firefox. The key is to attract the developer community. When end-users buy a Firefox phone, they don't want to have to worry about whether their favourite apps will work on it."
Hurst says, in relation to the developer community, the Firefox OS may simply fragment the market further. "A key issue for the uptake of the OS will be the availability of apps. We can see that developers are favouring Android and iOS due to the fact that these devices have a greater penetration.
"Firefox will face some stiff competition from these operating systems as well as those such as Windows which are making a big push into this market."
Firefox OS is the first device platform built entirely to open Web standards, with every feature developed as an HTML5 application. It enables users, developers and industry partners to create customised mobile experiences.
As of today, Firefox OS has launched with local partners in 25 markets across Europe, Latin America, Asia and Australia. With the upcoming move into the African region, Firefox OS will soon be available on five continents.