Skills shortage hinders growth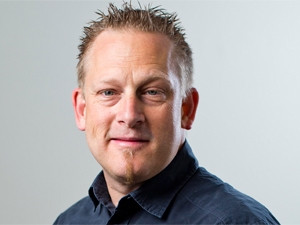 Corporate South Africa's demand for audio-visual (AV) solutions is growing at a rapid pace, but training and professional standards are not keeping up with the expansion of the market.
Because the AV solutions business is a multidisciplinary one, it needs professionals who not only understand AV, but also have some IT knowledge - understanding of Internet protocol and networks and environmental design, for example.
So says Stefan Mayer, MD of Corporate AV Integration, who points out that, as such, the industry is still largely dominated by companies without the technical skills to deliver the complex solutions required by organisations.
The industry is fiercely competitive, so training often falls by the wayside in the scramble to win new business and keep customers happy, says Mayer.
"The fact that retrenchments are forcing more people to create their own businesses means there are many more unqualified companies offering AV solutions. And for clients, it's hard to sort the credible players from the fly-by-nights."
Therefore, Mayer believes, businesses need to be made aware of technologies available which can help them choose solutions providers wisely.
He points out the AV industry should find ways to create a solid base of skills for the future, as well as to further professionalise the industry.
"It is in our interests to lift standards so we can improve customer satisfaction and demonstrate the value of services for which we charge good money. The Southern African Communications Industries Association can offer some independent guidance to recruiters in the AV industry as they look for skills," says Mayer.
He recommends the industry initiates discussions with universities and technical colleges to offer AV courses on the curriculum alongside traditional IT courses. He says most AV professionals learn their skills from sales and management rather than from the trade, which results in poor skills transfer.
Corporate clients in the AV sector need to start holding their AV integrators to higher standards, says Mayer. "They should ask their AV integrators what qualifications their employees have and what sort of investments they make in training their people."
Just as an enterprise wouldn't want someone without the relevant certification working on their networks and servers, organisations should not allow someone without the right qualifications to work on their AV products and systems, concludes Mayer.