Cartrack offers R1m automotive tech bursaries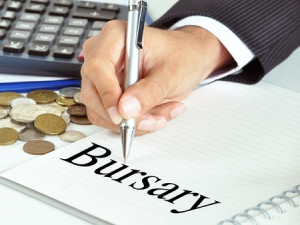 Vehicle tracking and telematics technology company Cartrack has offered bursaries worth R1 063 000 for learners to venture into the automotive technology industry.
According to a recent report by IOT analyst form Berg Insight, Cartrack is one of the leading telematics players in SA, together with MiX Telematics, Ctrack, Altech Netstar and Tracker.
Cartrack, which has a presence in 24 countries, says it reached over 600 000 active subscribers globally as of February.
The company has awarded 81 primary and secondary school bursaries to the value of R611 000 through its education fund. Thirteen bursaries for students studying at tertiary institutions, in fields of value to the automotive technology industry, have also been awarded, to the value of R452 000.
The Cartrack Education Fund, founded in 2011, provides primary, secondary and tertiary-education opportunities to children from impoverished communities, as well as to its employees and their children.
A study assistance programme is also offered to eligible staff wanting to increase their skill and competency levels through tertiary educational institutions.
"We work in an industry reliant on skilled labour and technological innovation, and thus it is in our interest to bolster South Africa's pool of scarce skills," says Elaine Shaw, Cartrack's training manager.
"We are also motivated by our conviction that education has a profound effect, not only on the lives of the individuals directly impacted, but on the future economic prosperity of their families and communities."
Cartrack is accredited with the ICDL Foundation - the certifying authority behind the ICDL computer skills certification - and drives end-user computing proficiency throughout its business. To date, 235 employees have enrolled in end-user computing courses funded by Cartrack.
Cartrack's technical training programme, which has been in operation since 2013, affords people with low-level skills, unemployed people and school leavers the opportunity to receive basic auto-electrical training and training on the installation of tracking units in vehicles.
There are 150 technical trainees registered for this course, which is taught through Cartrack's in-house training centres.
In 2017 and 2018, Cartrack's Learning and Development division will pursue accreditation with its primary Sector Education and Training Authorities.
The company says this will allow the division to further extend its learning and development offering to employees and the local community through the implementation of skills programmes, learnerships, internships and recognition of prior learning programmes.