Zuma's Telkom designation slated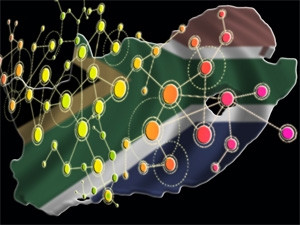 Telkom's designation as SA's lead broadband agency has ruffled feathers, with some saying it will further entrench the company's monopoly.
While the country at large was on the edge of its seat as last night's State of the Nation Address (SONA) - which is being referred to as a "circus" and "soap opera" - unfolded, it was the mention of Telkom that piqued the ICT industry's interest.
President Jacob Zuma used his eighth annual SONA to announce Tekom had been chosen as the "lead agency to assist with broadband rollout". This includes the rollout of a broadband project that will see eight district municipalities across all provinces - apart from Gauteng and the Western Cape - being kitted with broadband networks.
"The year 2015 will mark the beginning of the first phase of broadband rollout. Government will connect offices in eight district municipalities. These are Dr Kenneth Kaunda in North West, Gert Sibande in Mpumalanga, OR Tambo in the Eastern Cape, Pixley ka Seme in the Northern Cape, Thabo Mofutsanyane in the Free State, Umgungundlovu and Umzinyathi in KwaZulu-Natal, and Vhembe in Limpopo."
Telkom is majority-owned by government, which holds 52% of Telkom's shares - 39% through direct ownership and the rest held through the Public Investment Corporation.
Unlawful monopoly
The state has in the past made it clear Telkom is a key and strategic asset in its plan to roll out broadband to all by 2030, while the industry has pushed for a market-driven national broadband plan that is not dominated by the state's incumbent fixed-line operator.
Democratic Alliance (DA) leader Helen Zille tweeted last night that she "strongly opposed" the Telkom monopoly, which she called unlawful. "Insider trading resulted in a huge rise in the share price," she posted.
This week, ITWeb reported Telkom's stock has recently surged, gaining 151% year-on-year to a new five-year high - and about R20 shy of its all-time high in September 2007. This prompted analysts to suggest some investors may have had insight into the company's future prospects.
Industry watchers have also raised the question as to the obligatory tender process. ICT expert Adrian Schofield questions: "When will the ANC wake up to the fact that they only own a slice of Telkom and that, as a listed company, there are rules about how it can operate? Why is there not going to be a competitive tender process?"
Telkom did not respond to a query around this by the time of publication, while National Treasury referred questions to the Department of Telecommunications and Postal Services.
No secret
DA shadow minister of telecoms and postal services Marian Shinn says, while more details around Zuma's announcement are needed, it has long been an "open secret" that the ANC's preference was for Telkom to be the major player in the national broadband rollout.
She says it is unacceptable that government should select one JSE-listed company to lead the process. "It also smacks of the ANC's misconception that Telkom is a state-owned company. They think they own it and can direct it. Telkom is JSE-listed and its board is answerable to all its shareholders."
Shinn says, ideally, there should have been an agreed vision between SA's network providers on what the quickest and most affordable way would be to roll out the national network, with a shared-infrastructure model following their decision. "The broadband council should be the major driver in how to direct this programme."
Carrier's carrier
Telkom, meanwhile, has welcomed government's decision to appoint the company as lead agent for broadband rollout. "As the national broadband champion, Telkom will drive collaboration between government and industry to create a truly connected, digital nation."
Speaking at the 17th annual Southern Africa Telecommunication Networks and Applications Conference last year, Telkom CEO Sipho Maseko said the company wanted to be seen as the "carrier of carriers".
The telco is in the process of recreating itself, both financially and in terms of reputation. Maseko recently said he believed Telkom was ideally positioned to be the "anchor" in a public-private partnership to realise the national broadband plan.