Crisis communication: the cost of being wrong
A world-renowned expert will address 10 mistakes CEOs should not make in times of crisis.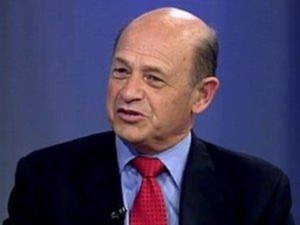 Internationally recognised crisis communications expert Alan Hilburg will be in Johannesburg this month addressing delegates at ITWeb Business Resilience 2014.
Hilburg gained international recognition for his work on Tylenol's 1982 response and recovery strategy. The brand hit the headlines that year after seven Americans digested Tylenol that had been deliberately laced with cyanide. The company withdrew over 30 million bottles of tablets from retailers and launched tamper-proof, triple-sealed safety containers soon thereafter. According to reports, the crisis cost it more than $100 million, but Tylenol regained 100% of the market share it had previously held.
Hilburg, the president and CEO of HilburgAssociates, hasbeen involved in responding to over 200 crises worldwide. "Two of the more historic crises where we rewrote history for our clients were our work on Love Canal (the catalyst crisis that created the US environmental agency and Superfund legislation) and Exxon Valdez. In Love Canal we created the crisis response and litigation strategy that saved our client $1 billion in damages and in Exxon Valdez, our strategy saved the client $500 million," he says.
His international keynote at ITWeb's third annual business resilience and continuity conference is entitled: "Ensuring resilience...10 mistakes CEOs shouldn't make in times of crisis", and he'll expand on best practices in crisis prevention and crisis avoidance. He cites two of these as being practising crisis avoidance, and taking cognisance of the fact that the primary responsibility for business continuity rests with the leadership team at every company. "It is essential to have the right resources on the team who can manage a crisis. Having a complete crisis plan that has been socialised throughout the organisation and is reviewed annually is as important as having insurance."
Asked why he believes senior IT and business decision-makers shouldn't miss his presentation at ITWeb Business Resilience 2014, he replied: "What's the cost of being wrong?"
Other speakers at the event include Lyndon Bird, technical director of the Business Continuity Institute (BCI), the world's leading professional BCM organisation, andBrian Currin, executive director of Concentric Alliance, a conflict advisory and intervention service formed in recognition of the increasing complexity in corporate, government and community relations.
The one-day conference, which features a mix of business and technical presentations as well as local case studies, will be followed by a half-day workshop facilitated by well-known trainer Mark Penberthy (FBCI). He will give delegates all they need to develop an effective business impact analysis or update their existing BIAs. Click here to find out more and register for the event.